As a members of the Supplier Partnership for the Environment association, carmaker GM and parts supplier Magna International have been helping to push forward a more sustainable and cost-effective use of packaging for parts shipments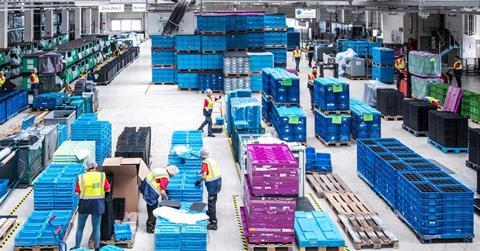 The old adage that packaging is the last thing thought about but the first thing used is beginning to fall out of use in the automotive industry. That is because carmakers and their suppliers are bringing packaging considerations to the fore when deciding on cost savings and sustainability in the transport and storage of parts.
Two good examples are GM and Magna International. Both are working with packaging providers and parts suppliers on increasing the use of returnable containers while cutting down on expendable and over-packaging.
Each company is a member of the Supplier Partnership for the Environment, an association of global carmakers that also includes Ford, Honda, Stellantis and Toyota, as well as their tier suppliers, packaging providers and packaging recyclers. Together they work to advance environmental sustainability through the automotive supply chain, while also deriving economic advantages from doing so.
At the end of 2020 the SP published guidance on sustainable packaging aimed at reducing waste in the automotive sector and increasing the amount of packaging that could be recycled. The document – Sustainable Packaging Specification Recommendations for Automotive Manufacturing Operations – included 18 recommendations for better practice when designing packaging and planning its use.
Following that, in the second quarter of 2021, the team created a standalone packaging team to create specific packaging guidelines around sustainability and reduce waste that was going to landfill.
"Once we realised there was a gap in our knowledge we invited packaging suppliers and packaging recyclers to join our team so that we could understand how to design and attach sustainable dunnage and why the materials were currently going to the landfill," explains Bridget Grewal, director of packaging continuous improvement at Magna International.
Cost savings in procurement
Jeremy Galanty, sustainability analyst at GM, explains that sharing best practice and learning through an open dialogue on sustainable strategies was helping suppliers to make savings and bringing significant benefits to the industry as a whole.
"I think the biggest impact is enabling suppliers to procure like containers for multiple OEMs," says Galanty. He explains that, typically, suppliers would opt to invest in containers that met the needs of their biggest customer, leaving their other OEMs served with packaging that could not be recycled or reused.
"Now the supplier is seeing cost savings in procurement by being able to hold less inventory and being able to close their packaging loop down by using similar supply bases," adds Galanty.
Jeremy Galanty and Bridget Grewal will be joining other experts from the Suppliers Partnership at this year's Automotive Logistics and Supply Chain Global conference as mainstage panelists, which is held between September 20-22 in Detroit, Michigan. Kacie Freeberg, senior director of Industrial VST at Orbis will also be joining the discussion
Realistic recycling
The original guidance drawn up by the Suppliers Partnership for the Environment was updated in June this year to include information on the viable recyclability of 35 different packaging material types and designs commonly used in the automotive industry in North America. The guidance also includes new information on common packaging attachment methods and highlights those that can be detrimental to recycling.
"This edition has actionable descriptions and rankings to make it easier to decide what materials to use and allows our industry to be coordinated on goals toward neutral waste to landfill by 2030," explains Grewal.
While it is still in the early days of measuring the benefits of the latest guidance, GM's Galanty says that one big win that is expected to be quickly realised is in the amount of packaging diverted from landfill because of that guidance on packaging attachments.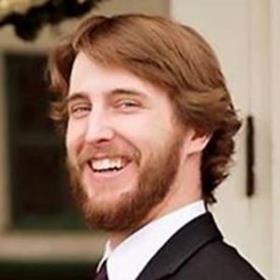 The Supplier Partnership advises that combination packaging, specifically incorporating multiple materials, should be avoided wherever possible and the separation of the different elements should be made easy to improve reuse and recycling. It also specifically advises against the use of screw fasteners, nails or staples to attach corrugated board or boxes to wood pallets.
"It has been a rule at GM for 20 years that when you get a box that is stapled, screwed or nailed to a pallet it goes straight to landfill," he says. "And it usually comes at a high cost of disposal because of the size of it. Changing that is going to have the biggest impact."
Grewal concurs and says the industry's downfall is in these forms of fastening because operators need a tool to separate the wood from the paper. She points out that the main issue is the reusable dunnage inside the returnable containers, which are what the automotive industry predominantly uses for domestic parts shipments in North America.
"If the dunnage is attached so that the labour to take the dunnage off is too expensive, then the recyclers throw the entire container and contents into the landfill," she says. "Even though we're in returnables, we are still contributing to the landfill waste because of the fastening techniques of the dunnage and the types of materials that are chosen for the designs."
Vocal on the viable
Galanty says that GM was also vocal on the most viable materials for recycling that could be used in packaging. It is technically possible to recycle almost anything but that has to be balanced with the cost of doing so, as seen in the example of polystyrene, which is cost prohibitive, according to Galanty. He points instead to the success GM had with green polyethylene banding straps, rather than nylon or the use of stretchwrap.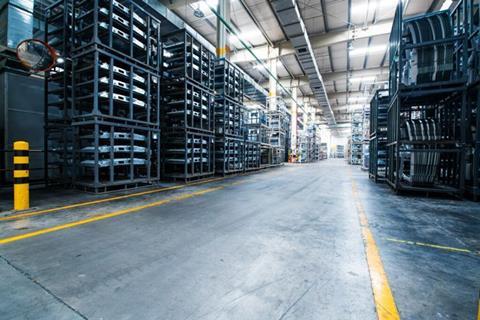 "We need more of an alignment on that… and I think other OEMs are jumping on board there, so we are starting to see less nylon coming in, which we can't recycle. The impact there is going to be a big one as well," he says.
Part of that alignment requires packaging suppliers to alter current processes in support of their customers' search for more sustainable packaging. To take one example, Orbis says that 100% of its products eliminate the need for single use packaging and 97% of its products are now recyclable at the end of service. The company is using recycled content in the manufacture of its products and also advising customers on how they can sustainably reuse dunnage.
More specifically, following the publication of the Supplier Partnership packaging guidance, Orbis advised GM on how it can sustainably reuse internal dunnage, specifically the crosslink foam used to pack parts, which is generally financially detrimental to recycling.
"Orbis is able to chop that up and use it for high school football fields," explains Galanty. "They are finding other avenues of reuse. Instead of us taking it to a landfill we can bring it back to them and they will find alternate uses for it."
Unnecessary packaging is another thing the Supplier Partnership is advising against, and Galanty says that studying the use of materials as a group has revealed that there is dunnage used for which there was no need in the first place. "Foam layers in between metal parts, for instance; there was never a need for it so now we are just stacking the metal parts," he says.
Return to sender
There is a rule of thumb in the packaging of automotive goods that anything moving more than 1,000 miles gets moved in expendable packaging. That extends to all international shipments at the moment. However, in terms of journeys within North America that rule on expendables is now up for deliberation at GM. The company is looking into how to change that and in what circumstances.
"Using expendable packaging is not always the right answer when it comes to overall cost or use," says Galanty. "It does help with logistics not having to go both ways but there are complications for logistics from the other side as well."
Galanty points to the shipment of wire harnesses and the fact that GM is now looking at returnable packaging to save costs and cut back on the high levels of packaging waste. Using returnable packaging offers the potential of a three-to-one strategy on returns if the loop of containers is increased. In other words, for every collapsible container used to deliver a wire harness to the point of assembly, three empty containers can be returned to the supplier in the same available space. While that requires an initial increase in investment, the overall gains over time combined with the reduction in waste make it worthwhile.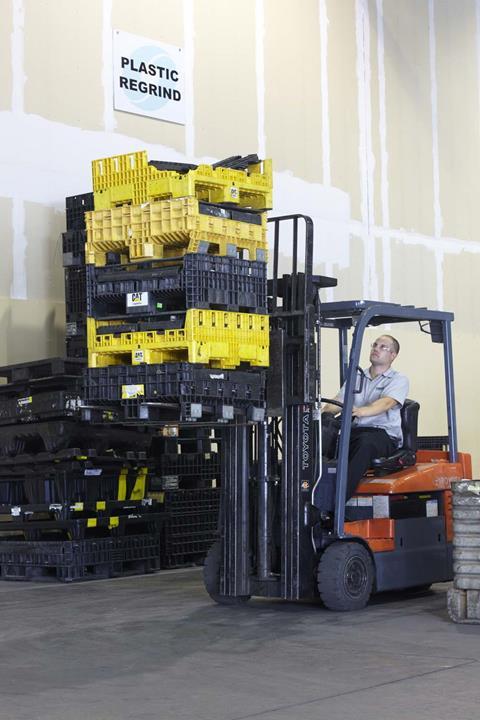 "A lot of our wire harnesses have always been [delivered in] expendable [packaging], with very high waste. Now we are looking at returnables that are less costly," says Galanty.
Another thing GM is looking at to make the transport of goods more efficient is the difference in dimensions between standard automotive pallets and those used in other industries.
In North America the standard automotive pallet is 48"x 45", while the cross-industry norm is 48" x 40". For dedicated shipments this does not impair the cube density of a loaded trailer but Galanty admits the lack of standardisation can cause problems.
Recovering containers
One other problem GM has addressed is the loss, misuse or theft of its reusable plastic containers, a situation that worsened during the supply chain disruption caused by the Covid pandemic. There were widespread shortages in a range of materials because of congestion and misalignment in the supply chain. That drove up the prices, including a range of plastics.
"Once that material cost increased you started seeing a lot more loss of containers from the increase of theft rings operating close to the borders with Canada and Mexico," says Galanty.
GM responded by installing GPS, RFID and BLE [Bluetooth low energy] tracking technology and identifying the main loss spots. It was then able to focus on protecting and recovering its higher valued and pooled containers, something Galanty says has been significantly helpful.
"From what we have been able to discover just in this last year, we are talking millions of dollars in assets being recovered and put back into the container system size, eliminating some of use of back-up expendables – pure waste," he says.
That is a good example of where companies have reacted to the disruption of the last two and a half years with a greater focus on cost saving and sustainability.
"It doesn't matter what we are talking about, whether parts packaging, energy use or cutting carbon, the conversation itself has been pushed down from leadership in a strong way over the past two years," says Galanty.
A future free from waste
Looking ahead, Grewal says that automotive industry needs to think in the future and create recycling streams that work with the materials that are currently being recycled in other industries.
"For instance, if we can collect enough of a single type of resin to consistently meet the weight capacity of a semi, potentially we change this from a negative cost situation for recycling resin to a positive revenue. In other words, we would offset the cost of transportation and the handling fees that go along with processing the resin."
Grewal says the automotive industry has a pinpoint focus on sustainability and packaging needs to be addressed to support the planet.
"Every one of us needs to be mindful of the impact we are making and implement adjustments," she says. "Hopefully these guidelines will make adjustments easier for everyone."
Gaining ground rather than landfill
In parallel to the onset of the SP packaging team, which Magna International joined in 2021, the tier one supplier has created an internal team comprised of colleagues from Europe and North America. According to Grewal, the automotive packaging recycling practices in Europe are closer to the ultimate goal of neutral waste to landfill and are being used to help guide their North American divisions to reduce it. In turn, those ideas were brought back to the Supplier Partnership team for consideration in latest guidelines.
Publishing the guidelines is a first step and Grewal says the partnership has to ensure the part suppliers and packaging suppliers are aware of its goals, along with the recycling centres. At Magna, the team is including the SP guidelines in their Corporate Packaging Guidelines and Grewal says that will continue through the supply chain.
"A key component to communication is having a feedback loop created from the recyclers and packaging suppliers to our team," she explains. "We need to validate if the industry is focusing on the guidelines when supporting the packaging design process of a vehicle launch. Quarterly updates are established for the team to review this feedback and get us closer to our 2030 goal."
A subset of the Supplier Partnership team met with Michigan's Department of Environment, Great Lakes, and Energy's (EGLE) NextCycle team to plan a playbook for an automotive packaging resin recycling stream. That includes transport routes, recycler locations, and capacities. When completed, Grewal says the playbook is planned to be available through the Supplier Partnership from which other states that produce vehicles or components can learn.