D'Andrae Larry has joined Uber Freight as the head of Intermodal transport, leaving behind his role as group vice president of Automotive at Norfolk Southern Corporation.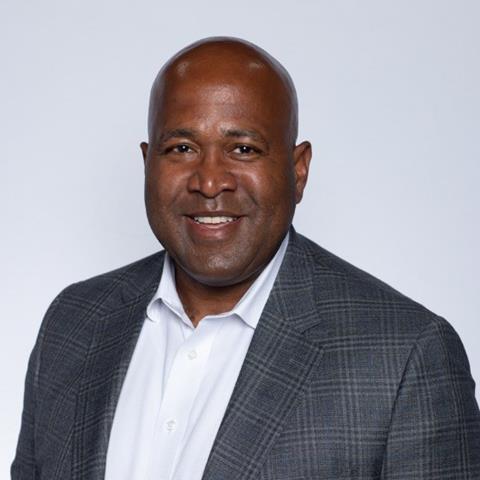 Larry, who has more than 25 years of experience in various roles across Norfolk Southern and BNSF Railway, will be responsible for developing intermodal business strategies, including building strategic railroad and commercial relationships.
He told Automotive Logistics that intermodal solutions offer both optionality and resilience in the market. "Diverting even a portion of shipments from long-haul truck transport to rail can help shippers lower their carbon footprints and drive cost savings," he said. "Apart from savings and sustainability, shippers can also turn to intermodal for benefits across shipment visibility, cargo safety, transit time and on-time delivery."
Larry added that rail is approximately "three to four times more fuel-efficient than truckload". He said: "Through load consolidation and conversion from over-the-road to intermodal, shippers can drive down their carbon footprints - something I'm extremely passionate about as head of Intermodal at Uber Freight."
Uber Freight has been growing its presence in the logistics industry in the last few years, particularly in the autonomous and electric freight sector. The logistics firm currently has $17 billion of freight under management, and more than 200,000 users on the company's logistics platform. In 2021, the firm bought Transplace from its previously owner TPG Capital for $2.25 billion. In December last year, it partnered with Volvo Autonomous Solutions (VAS) as one of Volvo's first customers to pilot their hub-to-hub autonomous offering. As part of the partnership, VAS gives autonomous freight capacity to Uber Freight shippers on select routes. Uber Freight also partnered with Aurora on autonomous freight, and with WattEV and CHEP for its first electric truck pilot on southern California routes.
The company said its next area of investment is intermodal. Uber Freight said shippers are increasingly turning to intermodal, shipping through multiple transportation modes like rail and deep-sea shipping, for its efficiency, optionality, cost-effectiveness and sustainability benefits.
The logistics firm said: "We're committed to scaling this unit and providing the best combination of rates and routes for shippers through our strong relationships with major rail providers and access to thousands of containers. With this commitment in mind, we're welcoming our new head of Intermodal, D'Andrae Larry, to support our intermodal shippers every step of the way."
Lior Ron, CEO, Uber Freight said: "Intermodal is a core part of our business and provides a key strategic advantage for our shipping partners, from lowering their carbon footprint to remaining agile in the face of volatility. A proven leader like D'Andrae is paramount for our team and the marketplace alike as the space continues to evolve and grow."
Larry spoke at this year's Finished Vehicle Logistics North America conference in California, when he was still in his previous role at Norfolk Southern, and told the delegates about the adjustments rail freight companies were having to make to ensure sufficient capacity.
This article was updated on 9th August 2023 to include additional quotes from D'Andrae Larry.