General Motors made leadership changes and appointments this summer to its global logistics teams including finished vehicle, inbound material, and purchasing.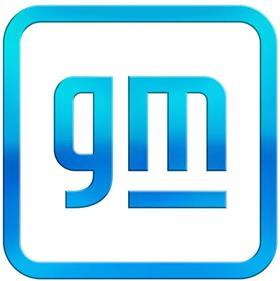 Cristina Bueno Learman has been appointed director of global finished vehicle logistics, replacing Anthony Clevio. Learman was previously director of global inbound logistics, a role now led by Alexander Burnett, who was previously director of value chain engineering and cost knowledge management.
Prashant Swadia has also taken over as director of global logistics purchasing, replacing Juan Pablo (JP) Gonzalez.
The logistics leadership positions continue to report to Renee Wawrzynski, who has been executive director of global logistics since early 2023.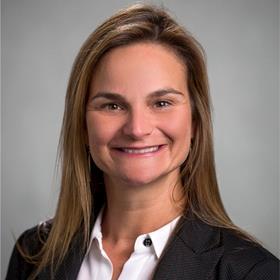 Bringing innovation to a challenged vehicle logistics market
Cristina Learman has been with GM for more than 18 years in roles across purchasing and supply chain, including in direct commodity sourcing for steel, infotainment, body structures, fascias, exterior lighting, engines and transmissions. She joined the global logistics organisation in summer 2021, responsible for global logistics purchasing, before taking over inbound logistics in 2022 at a time of significant disruption across container and air freight, as well as material and semiconductor shortages. She has played a key role managing those issues, as well as in supporting GM's Mexico operations. Born in Brazil, Learman worked earlier in her career at automotive suppliers before coming to Michigan to study in 2001.
Her experience managing disruption will be well placed in leading finished vehicle logistics, which over the past year has seen significant capacity shortages and lead time delays in North America and elsewhere, notably in rail logistics services, global ro-ro ocean and port capacity, as well as in Mexico. Senior leaders across the automotive industry have pointed to the issue. Jeff Morrison, vice-president of global purchasing and supply chain, recently told Automotive Logistics that vehicle logistics had become one of the top five global issues for him and CEO Mary Barra.
Over the past year, for example, GM has had to adapt with logistics providers to redesign complex networks and find extra capacity both inland and in short-sea services for vehicle logistics, from shipping vehicles in containers, to introducing more dealer pickup and driveaway. Growth in vehicle imports from Asia, particularly from South Korea, has also led GM to rely more on West Coast ports, using rail to move across the country in a so-called 'land bridge'. That has put even more strain on rail capacity.
GM vehicle logistics must also adapt to requirements for electric vehicle distribution, including reduced load factors and requirements for charging.
"Finished vehicle logistics is a critically important area for GM as we increase production to meet customer demands, and we prepare our network to move increasing volumes of electric vehicles," Renee Wawrzynski told Automotive Logistics. "Cristina has had great success in managing complex supply chains in purchasing and inbound logistics, and she's in a great position to help GM overcome bottlenecks and work with our partners to prepare for growth and change in North America and across our global network."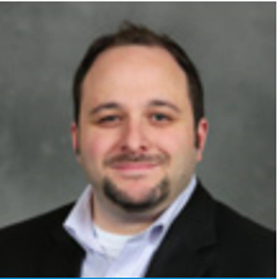 Strong cost management in an increasingly complex inbound supply chain
Alex Burnett brings extensive experience in cost management and supply chain engineering to the inbound logistics role. He has been with GM for 16 years, with leading roles in logistics engineering, logistics design, advanced purchasing and cost optimisation, as well as operational excellence. For three years he was based at GM's powertrain plant in Tonawanda, New York, where he led plant finances for it and the carmaker's Lockport Components plant. He was most recently responsible for value chain engineering and cost knowledge management, exploring cost and operational synergies across operations.
Although some of the notable disruptions that impacted inbound logistics in recent years have abated – including elevated container shipping and air freight, and semiconductor shortages that crippled production schedules – the supply chain remains fragile. There are still challenges and instability across smaller suppliers – often at the tier-2 and tier-3 level – while the industry faces shortages of key logistics workers, including drivers. As GM ramps up EV production, meanwhile, it must also manage complexity in new segments including the battery supply chain.
"Inbound logistics remains incredibly dynamic, and GM continues to invest in technology and partners that will help us to improve visibility, planning and keep our production plans on track," said Wawrzynski. "Alex's experience across logistics engineering, as well as cost control in production and supply chain, will be vital as we manage new complexity and opportunities, including in ramping up battery and EV volume."
Purchasing logistics with a long-term strategy and plan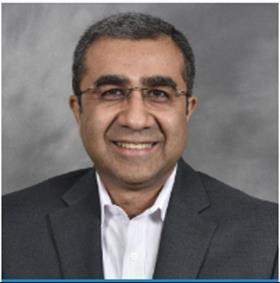 Prashant Swadia is now responsible for global logistics purchasing across operations, the culmination of a 26-year-career at General Motors in procurement across a wide range of commodities and services. A native of India, he started his career there in programme planning, interiors and exterior purchasing, and went on to lead indirect purchasing in areas including logistics, customs and back-office operations in India and Asia Pacific. He later went on to lead purchasing for interior and safety for GM regions in Asia, Africa and other emerging markets, based in South Korea.
Swadia has been based in the Detroit area since 2016 in global purchasing roles that include supplier relations, training and compliance, chassis and body structures. From late 2020, he led strategy and governance across the purchasing organisation, which included oversight of systems, data analytics, training and compliance, as well as supply chain resiliency strategies. He was also responsible for developing socially responsible supply chain and ethical sourcing programmes.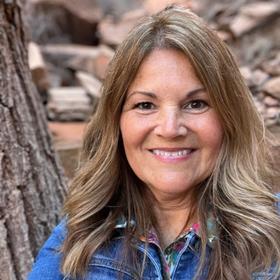 Swadia faces similar objectives in purchasing logistics services, including leveraging data analytics and building resilience. He will also be responsible for considering measurements and KPIs beyond cost and delivery performance, for example in reducing carbon emissions and technology investment, as well as fostering strong supplier relations.
"GM can't achieve its electrification and net carbon zero goals without strong partnerships with our logistics providers," says Renee Wawrzynski. "Prashant's success in developing strong relations and forward-looking agreements with suppliers is exactly what we're aiming to achieve with our logistics providers, with whom we want to help grow and invest to align with our long-term plans."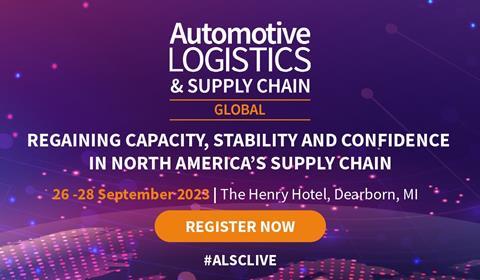 Hear from the GM logistics and supply chain team
Learn more about how GM's logistics and supply chain teams are managing capacity challenges, adapting its North American network and ramping up EV launches at Automotive Logistics and Supply Chain Global, September 26-28 in Dearborn, Michigan, with speakers including executive director of global logistics, Renee Wawrzynski and executive director of global supply chain, David Leich.