Renee Wawrzynski will take over General Motors' top logistics job as the OEM invests in supply chain visibility and resilience. Edgard Pezzo, who helped to oversee greater systems standardisation and supply chain collaboration, retired in November.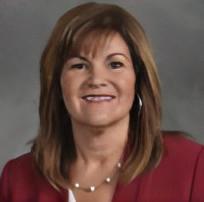 Effective January 1, 2023, Renee Wawrzynski is executive director for global logistics at General Motors, responsible for the carmaker's multi-billion-dollar annual worldwide transport network across inbound, vehicle logistics and packaging. She replaces Edgard Pezzo, who has retired after nine years leading the logistics function.
She will report to Jeffrey Morrison, vice-president of global purchasing and supply chain, who took over GM's global supply chain and procurement function in March 2022.
Wawrzynski is currently director of demand and supply planning and scheduling within GM's global supply chain team, led by David Leich, executive director of global supply chain. GM has not yet named a replacement to lead demand and supply planning.
In a statement to GM's global purchasing and supply chain division, shared with Automotive Logistics, Morrison and Leich cited Wawrzynski's strong experience and leadership across supply chain, manufacturing and vehicle sales, servicing and marketing (VSSM) organisations.
"Renee's displayed strengths in collaboration and influencing, strategic orientation and results orientation are particularly important attributes as we look to strategise creative solutions to drive the global logistics business forward," said Morrison and Leich. "Her deep functional knowledge of the logistics, supply chain, manufacturing and VSSM organisations, coupled with her leadership abilities, will position her well to lead this organisation into the future."
Wawrzynski takes the helm of GM's top logistics job following a period of significant disruption in the supply chain following the Covid-19 pandemic, semiconductor shortages and logistics capacity across modes. But it has also been a period marked by growing investment in supply chain resilience ­– including in technology to improve visibility – as well as in logistics capacity, inventory management and supplier collaboration.
She has been no stranger to the challenges in critical material and vehicle inventory. She took over her current role in demand and supply planning in March 2020 as the pandemic hit globally, playing a key role in coordinating the carmaker's production and inventory levels.
Renee Wawrzynski has worked at the carmaker for more than 35 years, progressing across manufacturing, production control and logistics roles at numerous assembly and component plants, including as supply chain director for Flint Stamping. Over the past decade she has had leading central logistics and purchasing roles, including as director of containerisation and packaging in North America, and as director of global logistics, containerisation and future programmes. She later moved into direct purchasing, including as director for raw material purchasing and for body and exterior purchasing, before returning to supply chain in 2020.
Wawrzynski has a degree in materials management from Kettering University in Michigan, and an MBA in international business from the Thunderbird School of Global Management.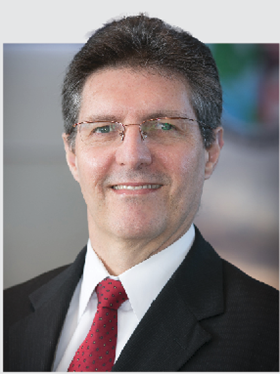 Edgard Pezzo led a pivot to logistics resilience
Edgard Pezzo was responsible for GM's global logistics since 2013, and previously worked across supplier quality, purchasing and supply chain during his nearly 40-year career. Before taking over logistics, he was vice-president of global purchasing and supply chain for South America, based in his native Brazil.
Along with the engineering and purchasing of logistics services, Pezzo's tenure in logistics focused on developing more standardisation in processes and systems, as well as positioning logistics upfront early in the vehicle development process. The pandemic and subsequent supply chain disruptions led to significantly more focus on opportunities to improve logistics visibility and operations. In a recent interview with Automotive Logistics, Pezzo pointed to a growing use of logistics visibility tools and systems as a response to supply chain challenges, including VIN-level tracking of vehicles and the use of vehicle telematics.
In particular, he stressed the importance of a cross functional, end-to-end visibility initiative across the supply chain since mid-2021, working closely with suppliers, logistics providers and other GM teams in supply chain, purchasing and manufacturing. That collaboration has led both to more coordinated decision making on production and supply, as well to GM investing in further logistics capacity in advance for key transport lanes, such as ocean container shipping from China to North America – an investment that has proved worthwhile over the past two years.
"What we have also been doing throughout this crisis is working with our partners for the first time to have an 'insurance policy' by buying extra logistics capacity in advance for transportation modes, for example for container shipping at sea, and even for air freight," Pezzo told Automotive Logistics.
This visibility across the supply chain and functions has also led GM to consider inventory levels and logistics frequency across its logistics operations. "[Our teams have been] re-assessing trade-offs between inventory and transportation and so developing warehousing solutions to determine the right inventory level to minimise risk to plants," he said.
Watch a panel featuring Edgard Pezzo, IAC Group, Ceva Logistics and DSV from Automotive Logistics and Supply Chain Global 2022
This close collaboration across teams and focus on supply chain visibility and flexibility has also been stressed by David Leich, to whom Wawrzynski has reported in her current role in supply and demand planning. Leich said during the Automotive Logistics and Supply Chain Global conference in Detroit that GM's C-suite leaders had been communicating weekly with supply chain teams, focused on ensuring production and delivery stability. Among the key outcomes had been closer coordination of upstream, tier-N suppliers – notably across semiconductors and electronic parts – and working more closely with suppliers to build the right level of inventory.
"[Suppliers and sub-suppliers] see our production forecast, they understand what GM's vision is and what our new launches are, and what are our long-term demands," said Leich. "It has been fascinating and we are going to do that across our other commodities."