Jacksonville Port Authority (Jaxport) has promoted James Bennett to chief operating officer. He moves from his role as senior director of engineering and construction and will use that expertise to oversee projects including a major automotive and container expansion on Blount Island.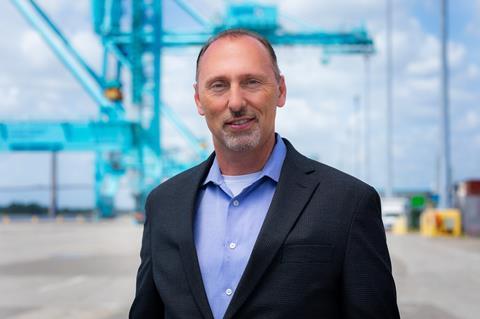 Bennett joined Jaxport in 2017, coming in to the role he has held for the past five years. During that time he led on major infrastructural projects, including the $420m harbour-deepening project that saw Jaxport gain another seven feet of channel depth that now enables larger vessels to call at Blount Island.
The project also created a larger vessel turning basin, to expand manoeuvrability for larger vessels in the port.
Bennett was also tasked with a $100m project to modernise berths at the port and a major renovation of the Jacksonville Cruise Terminal for passengers.
Investing in infrastructure
Jaxport has been investing heavily in improving its automotive infrastructure and ro-ro capacities, specifically for its automotive clients. Toyota, Mazda, Nissan, VW Group and Ford all use the port to transport finished vehicles, with 565,808 passing through Jacksonville in 2021. The port's intention is to return to its pre-pandemic capacity of 700,000 vehicles per year, with its upgraded infrastructure.
In addition to managing the port's three operational divisions and its engineering and construction department, Bennett will specifically oversee the $250m capital growth programme. A crucial area of that is redeveloping Jaxport's Blount Island vehicle logistics handling. South Toyota has invested $210m to move its logistics to Blount Island, from two other sites around the port.
"James has been an asset to our leadership team since he joined Jaxport five years ago," said CEO Eric Green. "He is well respected throughout the transportation industry for his diligence and work ethic. His expertise will be an asset to our employees, tenants, and port partners as we continue to build on our capabilities and industry-leading efficiencies."