Following last month's decision by Volkswagen Group to create its own European company for the management of its lithium battery supply, Matthias Braun (pictured) has indicated he is moving from his role as head of digitalisation and concept development at VW Group Logistics to a new role focusing on battery cell logistics.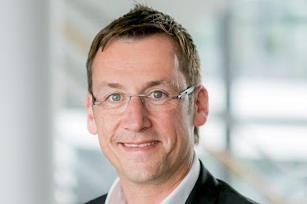 Braun has been with VW for more than 20 years and spent the majority of that time in logistics management, specifically with the company's logistics division – Volkswagen Konzernlogistik – for the last 13 years. That experience is expected to benefit VW's goals for battery supply in Europe and the logistics underpinning the carmaker's future plans for EV production
Volkswagen announced the new European company for battery supply chain management in December last year and said the aim was to consolidate activity from processing raw materials and developing a unified VW battery to managing European gigafactories. Volkswagen Group is investing around €2 billion in its own battery cell production for the volume segment starting in 2025 and production will be focused at a gigafactory in Salzgitter in Germany, which is targeted to start in 2025, the first of six planned gigafactories across Europe the carmaker is working on with battery expert Northvolt.
Braun will report to Frank Blome, head of the battery cell and system business unit at Volkswagen Group Components, who will oversee the new battery cell division.
In other moves related to the new battery cell management division, Soonho Ahn will take on a leading role in the development of the battery cells. Following appointments at LG and Samsung, Ahn's most recent post was as global head of battery development at Apple. VW also said that Kai Alexander Müller is moving to Salzgitter from Barclays Investment Bank and will contribute his financial experience in capital markets and equity research.
VW said battery cell manufacture in Salzgitter is expected to provide jobs for more than 2,500 people in the future, principally derived from staff from the Salzgitter engine plant, who will be retrained to take on new roles.
Last year Braun talked to Automotive Logistics about the changes to its supply chain operations, which are in part driven by its move to electrification, both in terms of product and plant. Braun also said VW Group is intensifying its collaboration with logistics and supply chain management providers, ensuring a focus on partnerships rather than purely tendering and contracting.
Learn more about how lithium-ion battery demand and production are reshaping the automotive industry in the latest report from Ulitma Media's business intelligence unit