Paulina Chmielarz promoted to new role that will speed up JLR's digital manufacturing and supply chain innovation; Frank Ludwig will lead integrated programme delivery.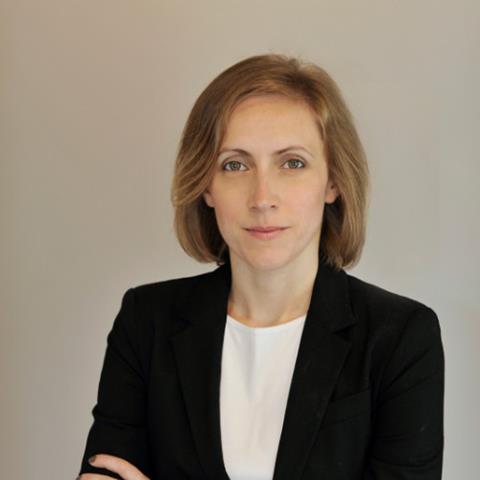 JLR has made appointments to accelerate digitalisation and planning integration across its manufacturing, procurement and supply chain operations.
This summer, Paulina Chmielarz was named Industrial Operations (IO) Digital and Innovation Director, responsible for driving technology and process transformation across the IO department.
Frank Ludwig has also been appointed to lead IO Strategy and Development, responsible for executing strategy, programme delivery and business performance across production, procurement and supply chain.
Both Chmielarz and Ludwig report directly to Barbara Bergmeier, executive director of IO, who has led on implementing JLR's Reimagine strategy across industrial operations since July 2022. This includes electrifying the carmaker's production, and building a more resilient, sustainable supply chain.
This spring, the carmaker announced a £15 billion investment to update and prepare its manufacturing operations across the UK for electrification. JLR's owner, Tata, recently confirmed that it would build a large battery gigafactory in the UK, with JLR one of its anchor customers.
Scaling digital opportunities across the enterprise
Paulina Chmielarz was most recently Manufacturing Business Office Director at JLR, where she has played leading roles in industrial strategy, systems and planning, make/buy decisions, and in-plant logistics operations. She has been instrumental in JLR's digital manufacturing strategy, including the implementation this year of a cloud-based ERP, with the rollout of SAP S/4Hana across all UK operations. JLR is working with Tata Technologies, a division of its parent company Tata, to support the IT implementation.
"We will have breakthroughs not yet visible in automotive, but I see a way out of doing it and I'm extremely excited," Chmielarz recently told Automotive Logistics.
In the new role, Chmielarz will lead a workstream focused on accelerating technological, connectivity and automation across processes, from cloud systems to business process automation to product lifecycle management.
In an interview earlier this year with Automotive Logistics, Bergmeier pointed to digital advances across the supply chain, including the use of AI-driven algorithms in risk analysis, as well as in developing standard templates to help share and automate information exchange. "That will allow us to roll out more applications and functions at a cloud level that can apply across operations without breaks in the data collection," Bergmeier said. "Otherwise, you cannot apply full transparency across areas like procurement or how we deliver parts to the line."
Chmielarz has been with JLR since 2016, during which time she has played key roles in Jaguar Land Rover's global production and logistics processes, systems and engineering. She was essential in developing JLR's material and logistics flows for its plant in Nitra, Slovakia, and later held roles in defining business processes and manufacturing systems. She has previously worked in a variety of industries including machining, medical equipment, electronics and automotive, including for a tier-1 suppliers and Chinese OEM Qoros.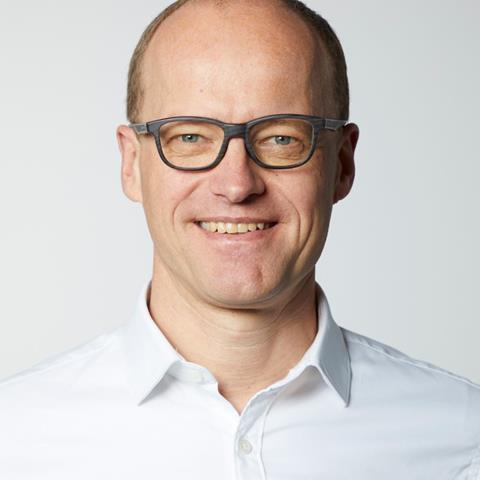 Cross-functional, end-to-end programme management
In leading IO Strategy and Programme, Frank Ludwig will help combine functions that until now have been separated across production, purchasing and supply chain. One of the key objectives for JLR is to better manage end-to-end programme lifecycles, from off-cycle and pre-series production, through to programme delivery and performance. This objective aligns with the targets that Bergmeier set out when she joined JLR, notably to create a more resilient, digital and sustainable operation, and to accelerate an end-to-end approach to operational decisions.
Ludwig has been with JLR for four years in corporate strategy, transformation and strategy roles. He previously held manufacturing and corporate strategy roles at German premium brands, including at Porsche, and later in body-in-white and painted body operations from BMW. He has worked in the UK since 2013, when he took over as director of manufacturing for Rolls-Royce Motor Cars, a role he held for nearly six years before joining JLR.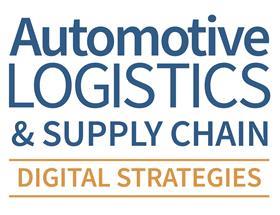 Paulina Chmielarz from JLR will speak on product lifecycle management and digital supply chain acceleration at Automotive Logistics & Supply Chain Digital Strategies conference, from 6-7 November in Munich, Germany.