Watch this webinar to hear from experts in the field from International Automotive Components (IAC) Group, Blue Yonder, KPMG and Microsoft for an informative, thought-provoking complimentary webinar on the challenges the Supply Chain has faced during Covid 19 and how to approach future crisis.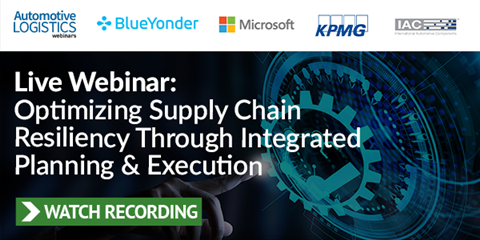 In today's VUCA (Volatile, Uncertain, Complex and Ambiguous) environment, unexpected market demand and supply disruption can occur at any time. How do you recover from a crisis – and are you prepared for the next one? Siloed supply chains across plan, source, make, deliver can lead to latency, lack of responsiveness, expediting, excess inventory and dramatic inefficiencies – more exacerbated today by rising customer expectations and increased volatility. Organizations that will emerge the strongest will be the ones that can see the current emergency as an opportunity to overhaul their supply chains to enable resiliency, agility and responsiveness.
Although the future is uncertain and tomorrow's disruption is already brewing, chance favors the prepared. Strategies being leveraged by customers include:
End-to-end supply chain visibility
Integrated planning and execution
Logistics Optimization
Scenario planning
Inventory Optimization
Supply Chain Risk Mitigation
Logistics optimization
Key topics discussed:
What is the key supply chain business needs post-Covid-19?
What are the key supply chain capabilities required to address today's business challenges and needs?
Can you reflect on the expected benefits when implementing the above capabilities based on your previous experience?
What are the key barriers in implementing the above capabilities?
Where do you see the biggest supply chain leverage for digital and ML technologies?
Presenters: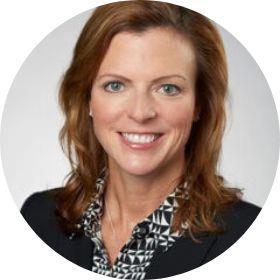 Kelly Bysouth
Chief Supply Chain Officer
IAC Group
Kelly Bysouth is Chief Supply Chain Officer for International Automotive Components (IAC) Group. In this role, she has global responsibility and operational control for all aspects of the company's procurement and supply chain activities. Bysouth has more than 25 years of automotive procurement and supply chain experience. Previously, she served as Vice President of Global Procurement and Supply Chain for Adient, a position she held since 2016. Among her many accomplishments, she is credited with building the first centralized Supply Chain function within the organization and delivering benchmark year-over-year cost savings.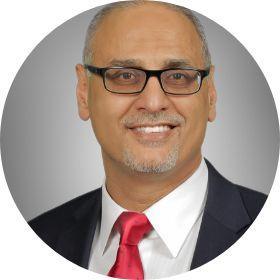 Ehap Sabri
Industrial Manufacturing Lead for Supply Chain US
KPMG
Ehap Sabri (Ph.D., CPFIM, LSSMBB) is a Managing Director at KMPG and leads the Supply Chain & Operations for Industrial Manufacturing. He is a widely-recognized supply chain leader in digital transformations across industries with 25 years of experience and proven record of success. Dr. Sabri has published 4 books in supply chain management and is a visiting professor for the MBA program at the University of Texas at Dallas. Ehap is a Certified Fellow in Production and Inventory Management (CFPIM) by APICS, Lean Six Sigma Master Black Belt with a PhD. in Supply Chain Management from the University of Cincinnati.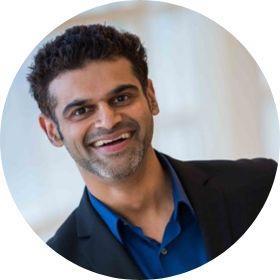 Salim Shaikh
Digital Transformation Executive
Blue Yonder
Salim Shaikh (CPIM, CSCP) is a Digital Transformation Executive at Blue Yonder and leads the Global Industry Strategy for Industrial / Automotive. He has 23+ years of experience in supply chain transformation consulting in the industrial, automotive, hi-tech. He is a thought leader, speaker and author of twenty + publications, including three books on the subject of supply chain digital transformations and was honored with "2016 Supply Chain Pros To Know". Salim holds a Master's degree in Industrial Engineering from Purdue University and Master of Business Administration degree from University of Texas at Dallas.
David Breaugh
Americas Regional Business Leader, Manufacturing and Resources Industries
Microsoft
Dave is the Americas Lead for Manufacturing and Resources Industries. He and his team are responsible for developing and delivering high-impact solutions to empower our customers to lead digital transformation of their industries. Dave brings over 30 years of experience in automotive, aerospace, chemical, consumer goods, high tech, industrial, and medical device industries. His specialty is leading enterprise transformation, operational turnaround, and performance improvement programs enabled by technology. Dave is a recognized expert in value management, and a founding member of the Value Selling and Realization Council – a professional organization dedicated to helping companies maximize returns from their IT investments. He enjoys leading cross-disciplinary teams to develop shared visions, orchestrate execution plans, and deliver bottom line results.
Moderator:
Christopher Ludwig
Editor-in-Chief
Ultima Media
Christopher Ludwig is responsible for editorial production and strategy across Ultima Media's global automotive media platforms, including Automotive Logistics, Automotive Manufacturing Solutions, Car Design News and its business intelligence unit, Automotive from Ultima Media. He's covered the automotive industry and supply chain for 15 years and has nearly 20 years' experience in the media and publishing business. He has an MsC from the London School of Economics and Political Science.
Download slides and resouces from webinar below
Downloads
PDF, Size 1.52 mb

PDF, Size 1.27 mb