Sustainability is becoming more important for vehicle makers like Volkswagen trying to hit stringent emissions targets but it is not just the vehicles they make that need to be less polluting, it is the transport used to move them between the plants and the dealers.
At this week's Finished Vehicle Logistics North America Live conference delegates discussed what were the biggest challenges in reducing emissions in the outbound delivery network and how greater collaboration was key to more accurately calculating what was actually being emitted.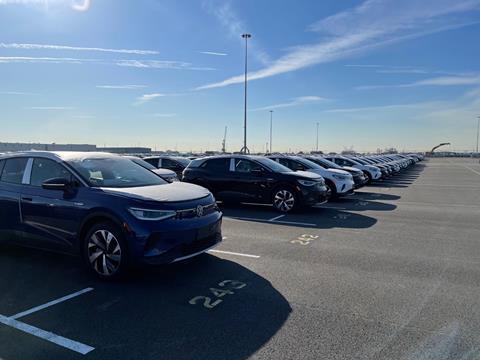 Scott Mabry, manager of cross border logistics at VW Group of America, revealed that the transport sector was responsible for 14% of global CO2 emissions. Carmakers and their outbound transport providers are waiting for the same battery technology being used in the latest EVs to transfer to the freight sector, as a means to clean up transport emissions. However, that magic bullet is going to take some time to hit its target but there are things that carmakers can do in the meantime.
"One is looking at operational procedure… we have to work on this today to hit our goals, and we also have to look at how we design the supply chain," said Mabry. "Are the places we are picking up vehicles helping us to reduce our CO2 or can we optimise?"
VW is doing both and working with ports, road and rail transport providers, and the dealers to establish standards to measure emissions, as well as making adjustments to the outbound supply chain find the most sustainable routes and methods of delivery.
"[For instance,] if you are still burning diesel with the trucks, you want to minimise the miles to the dealer, so be very careful where you put your locations," said Mabry. "VW added the port of Baltimore and cut the miles down here. If you are picking up your car in the [Washington] DC area it is now coming from the [local] area and not from Florida or New England. That is a huge change."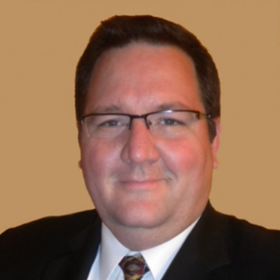 VW is also using LNG-fuelled ocean vessels to bring its ID.4 electric SUV from Germany into the US, as well as using rail as much as possible within North America to deliver vehicles across the greater distances typifying that market.
"In between we are looking at everything we can do facility-wise and process-wise," said Mabry.
In terms of dealer facilities, Brion Stapp, dealer principal, at Stapp Interstate Toyota, outlined how his facility was using solar panels on the hail protection canopies it had installed to generate electricity for the dealership, which will in the near future also be used for charging electric vehicles (EVs) that it will sell. That sort of infrastructure solution is much needed to support the distribution of EVs as sales are set to increase over the coming decade.
However, in terms of getting the vehicles to the dealerships there are load-factor headwinds for the road transport of EVs that only legislation can fix.
Watch: VW, ICL and the Smart Freight Centre on setting logistics standards for emissions
Weight restrictions
One of the big problems is the weight regulations on loaded finished vehicle haulage trucks in the US, which are restricted to 80,000 pounds (36.2 tonnes). Finished vehicle carriers already lost load capacity when they added equipment to their trucks to control greenhouse gas emissions and when the consumer trend turned to bigger pick-ups and SUVs. That problem is getting worse because battery EVs tend to be much heavier than combustion-engine cars because of the weight of the lithium battery.
Jon Samson, vice-president of conferences at the American Trucking Associations (ATA) said that vehicle haulers were losing unit capacity per tractor when hauling EVs (from nine down to seven when moving a Tesla Model S compared to an standard passenger car).
"The trucks that are on the road cannot efficiently move finished EVs from point A to point B [so we] are going to be seeing more trucks on the road [and] more emissions," he said.
That goes against the point of finding emissions savings in the outbound logistics network and also runs up against the problem of the driver shortage, which is getting worse in the US.
The finished vehicle trucking sector is currently waiting on an infrastructure package that is proceeding through Congress (the proposed $1 trillion Infrastructure Plan 2021) and lobbying for a 10% weight tolerance increase to accommodate EVs. However, Samson said that while the industry successfully got a length increase for loaded tractor units during the last highway bill (though it took a decade to do that), weight increase demands tended to get a lot more pushback.
Samson said progress was proving difficult and if the weight allowance was not passed in Infrastructure Plan 2021 the sector would probably have to wait another five years for another chance.
"This is the aggressive point we are trying to push home right now, that it will mean less emissions and fewer trucks on the road if we increase the weight allowance," said Samson. "We [can be] part of the solution of getting these EVs into consumers hands in the most effective and efficient way possible."
Better communication with the trucking companies is essential for the carmakers looking to cut emissions in the outbound transport of their vehicles. That includes sharing more data and working together to put the right technology in place to support the increase in EV shipments. However, carmakers also need to work with their outbound logistics companies on solving the weight issue and attracting drivers back to the transport sector.
Watch all sessions from Finished Vehicle Logistics North America Live 2021 on demand
Nissan working with Georgia Tech on improving vehicle deliveries and truck driver routes
1

2

3

4

Currently reading

Finished vehicle logistics needs a sustainable rethink in the EV era

5