Toyota is implementing a number of sustainable strategies aimed at the creation of a circular economy for its electric vehicles, including the reuse and recycling of lithium batteries under its Battery 3R initiative to reduce, rebuild/reuse and recycle.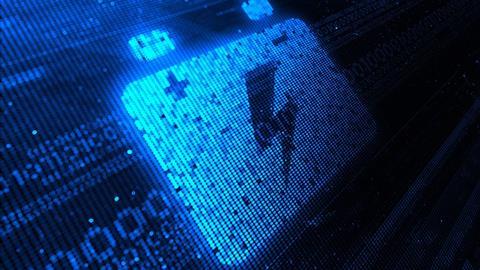 On top of developing "resource-efficient and long-lasting" batteries to build in longevity and minimise waste, the carmaker is looking at finding a second life for batteries once their use in EVs is finished, either in automotive or non-automotive applications. In addition, once the batteries have reached end-of-life, Toyota said it is looking at recycling them in a sustainable way that cuts the amount of CO2 produced by the recycling process and allows as much material as possible to be reused for new battery production.
As part of its Seventh Toyota Environmental Action Plan the carmaker has targets to implement Battery 3R throughout China, Japan, and wider Asia, Europe and the US by 2025. It also aims to maximise the collection and detoxification of end-of-life batteries globally by the same year. Toyota is working with a number of partners to realise these goals.
With power-generation company Jera, Toyota has constructed a large-capacity sweep energy storage system built on batteries from used hybrid, plug-in, battery and fuel cell EVs. The company said the system, which is connected to the consumer electrical power grid, enables a second use of vehicle batteries with large differences in performance and capacity in a non-automotive application. The system went into operation in October last year.
Toyota is also working with Tokyo Electric Power Company Holdings (Tepco) on a stationary storage battery system. That system combines Tepco's operating technology and safety standards for stationary storage batteries with Toyota's system technology for used electrified vehicle storage batteries. Toyota Tsusho Corporation and Eurus Energy Holdings installed this system at the Eurus Tashirohira Wind Farm and is currently demonstrating the system.
Meanwhile, Toyota Motor North America (TMNA) is expanding on its collaboration with lithium battery recycler Redwood Materials for the reuse of end-of-life EV batteries. In November this year it announced an agreement for Toyota to source cathode active material (CAM) and anode copper foil from Redwood's recycling activities for Toyota's future, new automotive battery production.
"Working with Redwood Materials, we are creating a circular supply chain to optimise logistics, expand refining, and ensure that the valuable metals recovered can be reintroduced into our future vehicles," said Christopher Yang, group vice-president of business development, TMNA. "Accelerating our recycling efforts and domestic component procurement gets us closer to our ultimate goal of creating a closed-loop battery ecosystem that will become increasingly important as we add more vehicles with batteries to roads across North America."
Earlier this year Toyota Motor Europe appointed Leon Van der Merwe to the newly created role of vice-president of the circular economy.
Industry-wide initiative
A number of other carmakers are pursuing similar efforts to build a circular economy around their EVs and batteries. Later this week (November 23) Stellantis will officially open of its first Circular Economy Hub within the Mirafiori plant complex in Turin. Stellantis said the hub will support a sustainable business model for parts and vehicles, including parts and EV battery remanufacturing, vehicle reconditioning and vehicle dismantling. As part of its Dare Forward 2030 strategic plan Stellantis said it aims to quadruple revenues from extending the life of products and increase recycling revenues by ten times compared to 2021.
The carmaker aims to clean and remanufacture used, worn or defective parts, including engines, gearboxes and high-voltage batteries, and turn them into spare parts. The carmaker said the goal was to offer a sustainable and affordable alternative to its new spare parts offering. The remanufactured spare parts will be sold under the Sustainera brand.
Stellantis and Orano have also recently signed an MoU for a joint venture that will recycle materials from end-of-life EV batteries and gigafactory scrap. The reclaimed cobalt, nickel and lithium will further the carmaker's circular economy goals and meet the European Union (EU) 2031 battery directive to use recycled materials in new batteries.
Earlier this year Mercedes-Benz Group started work on 7,000 sq.m lithium battery recycling plant in Germany, with annual capacity to handle 2,500 tonnes of battery material from hybrid and pure battery electric vehicles (BEVs). Operations are expected to begin by the end of the year.
Meanwhile, Renault continues to look for an EV circular economy with subsidiary partners Gaia, Indra and Boone Comenor through its Future is Neutral business, aimed at completely recycling every element of vehicles at end-of-life.