During this wrap-up of the first day of ALSC Digital Strategies, we heard how opportunities in Generative AI and digital supply chain twins could present new possibilities and efficiencies for the supply chain.
The conference contained a special set of workshops and seminars looking at industrial metaverse supply chain twins, and the opportunities to connect the supply chain end-to-end from engineering through to delivery with a presentation from Dr Christian Schmidt, chief technology officer, Siemens Digital Logistics.
Alexandre Lerma, manager of logistics in the customer-driven supply chain at SEAT also laid out the company's case study of integrating supply chain information upstream down, through customer orders and production and logistics.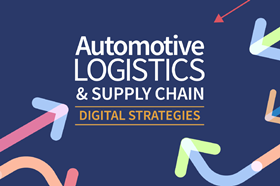 Automotive Logistics & Supply Chain Digital Strategies 2023 took place November 6-7 in Munich, Germany. Click here for more highlights and insights, and to plan ahead for the 2024 event.