During this wrap-up of the second day of ALSC Digital Strategies, Christopher Ludwig, editor-in-chief at Automotive Logisitcs, discusses what we've learned at the inaugural conference.
We established some of the core foundations to work better across the supply chain and scale opportunities that we see in digital tools like AI, digital supply chain twins and predictive analytics, and how to effectively exchange data in a safe and secure way.
Frank Göller, head of Digital Production & Processes, Volkswagen Group, and vice president of internationalisation at Catena-X shared the example of how VW started its digitalisation journey with an industrial cloud focused mainly on its own plants, before expanding it through the use of Catena-X to include the whole of the integrated supply chain.
We also heard how OEMs need to adapt their own IT and digital architectures to leverage all the information in the supply chain, as could be seen in the BMW Oxford Mini plant case study, mentioned by Michael Ströbel, Head of Process Management and Digitalisation, BMW Group.
Other speakers on day two included Simon Dudley, director of transformation at JLR, who told delegates about JLR's massive transformation towards digitalisation in the transition to electrification, and Paulina Chmielarz, industrial operations digital and innovation director at JLR, who spoke about the importance of end-to-end digitalisation throughout the entire value chain.
And finally, we wrapped the conference with networking and drinks!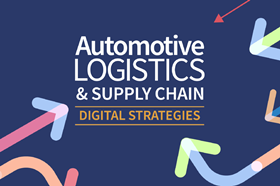 Automotive Logistics & Supply Chain Digital Strategies 2023 took place November 6-7 in Munich, Germany. Click here for more highlights and insights, and to plan ahead for the 2024 event.