While the use of artificial intelligence (AI) has only become a reality in the automotive supply chain in recent years, the next generation of the technology, generative AI, is being tested and put to use by technology supplier ZF Friedrichshafen.
The company's chief digital officer, alongside experts from Volvo Cars and Vinturas, which provides cloud-based supply chain network services, told delegates at this year's Automotive Logistics and Supply Chain (ALSC) Digital Strategies conference that the new era of AI will have a positive impact across the supply chain – if the potential downfalls of the technology can be avoided.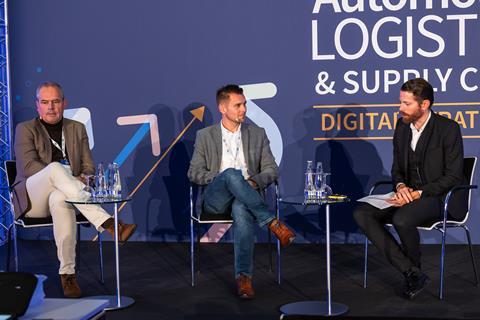 The ZF Cloud data platform was launched in partnership with Microsoft in 2021 with the aim of improving efficiency and global supply chain management through the digitalisation of all its industrial, operational production and business processes. In the two years since then, ZF has already implemented new technologies in the ZF Cloud, such as the next generation of AI. At ALSC Digital Strategies, Dr René Deist, chief digital officer at ZF told delegates the technology is driving the company into a new era of efficiency.
The next gen of AI
"This new technology, this new way of working and change in our process landscape, will have a very positive impact on all of the supply chain," Deist said. "Our goal is to become one of the top automotive corporates to apply generative AI technology with the aim of automating business processes to the max."
Generative AI is the next generation of AI. The previous generation, known as analytical AI, refers to systems that can collect and analyse data and derive patterns or insights from that data, whereas generative AI (also known as gen AI) refers to systems capable of creating new content or data. He explained that at ZF, process standardisation is key, with data harmonised and collected in the ZF Cloud. Deist said the next stage, gen AI, brings the company into a "new era". He said: "We are finding efficiencies and understanding how the interconnecting data will flow so processes will be enhanced by gen AI."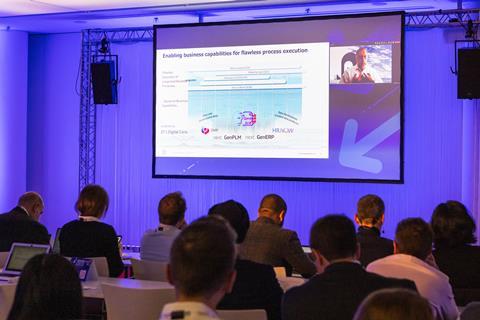 To start the pilot gen AI programme, Deist held an in-person, day-long workshop with anyone who was interested from every department in ZF. He said the first thing he focused on was training and educating the teams on the technology and what it could make possible over the coming months and years.
"We asked everyone for their immediate needs and also for their moonshot ideas, what they would like to achieve in the next five to ten years if it was possible," he said. "We then summed up everyone's ideas in a strategy paper about 60 pages long, where we clearly lined out our gen AI strategy for the board to understand, align with and approve, and we now have a list of around 40 use cases that are either applicable today or are some moonshots."
The importance of solid data foundations
Deist isn't the only one focusing on the next generation of AI and other digital technologies. Pieterjan Landuyt, head of supply chain management and procurement digital at Volvo Cars, told delegates that the carmaker is using some AI through pilot schemes with the likes of Microsoft, but added that they need to first focus on setting up the foundations within Volvo to fully benefit from it.
"We are basically rebuilding our whole house, from the foundation to the roof," he said. "We have failed a couple of times already in our data strategy and our data governance. Everybody created digital teams and everyone was putting their own architecture in place, and in the end we had completely siloed architecture and couldn't connect the data together." He added that the carnaker now has a clear, robust corporate data strategy and governance.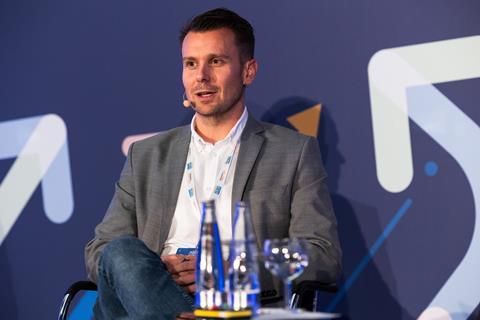 Landuyt said that as well as having teams and data interconnected, the physical infrastructure needs to be up to date as well.
"We are quite an old company, and our applications are as old as our company. Last week I celebrated the 50th birthday of an aftersales application and mainframe. It's a super good robust system, it's a dinosaur that functions and works, but we need to exchange that again, and that's only one example out of ten or 20 transformations we need to do," he said. "Then on top of that we have an ambition to create that connectivity over the different siloes. And then we have AI knocking on the door at our executive level."
Volvo Cars has started to use AI through pilots for office tools, and is using software as a service (SAAS) solutions for visibility. Its focus is on setting the foundation so that the AI that is applied is more effective.
Deist agreed on the process: "We have so many business functions within our company that treat AI like a magic wand, like we now finally have the answer to solve things [but] it's super important that you get your data right, get the processes right, and then use gen AI. If you don't do it in that order, you will only have small incremental efficiency gains, you don't really gain overall."
The barriers to further evolution
As with any new technology, one of the first hurdles to implementing it is the cost. Deist said this is a particular barrier to smaller firms. He said: "This fancy AI tech is super interesting but it's also expensive, you need to be in a very good financial position with a business case for every project you implement, because the cost can quickly rise."
Having business cases begins with having use cases for new technology such as AI and even digital twins, which Dr Birgit Boss, Bosch's senior expert on digital twins, recently explained to Automotive Logistics. As a speaker at ALSC Digital Strategies, Boss also spoke about this in her Red Sofa Interview, where she explained how Bosch has gone a step further and defined different semantic models for different use cases, based on priority needs in each case.
Watch Automotive Logistics' Red Sofa Interviews from the event with the industry's experts here.
Aside from siloed teams, data and legacy software systems and cost, one of the main challenges to using new technology such as AI in the supply chain is a lack of trust in it – something which Dr Gisela Linge, who was also a speaker at the ALSC Digital Strategies conference, previously spoke to Automotive Logistics about.
Ronald Kleijwegt, CEO of Vinturas, said that one way to build trust among tier suppliers to encourage them to exchange data is by highlighting what's in it for them. "You must really explain to them what's in it for them and how they can achieve more operational efficiencies," Kleijwegt said. "There have to be incentives. In true collaboration there is always a win-win, there is partnership, and if you can make sure that is achieved in a very trustworthy, secure environment then it can work."
Volvo's Landuyt said that it is important to get the whole of the supply chain willing and able to use these new technologies. "It is difficult to connect suppliers, whether they're component suppliers or trading partners in logistics, you have to make it easy for them," he said. "Even if you connect them, it doesn't mean that they're going to use the technology, and they have to use it, otherwise you won't have all the data."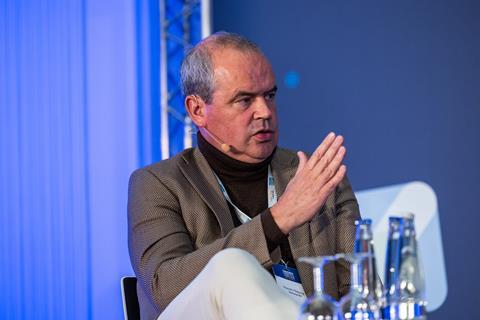 He said many companies are very sceptical to use the tech and share data because they don't know how their data will be used. To mitigate this, he said Volvo is using private blockchain, which allows the data to be shared in a trusted and secure environment. "Trust, collaboration and connectivity are the three elements that will be fundamental in making a step forward and generating high quality data," he said.
The risks of using gen AI
There is a difference in trust and blind trust, and Deist believes the risks of using generative AI need to be openly communicated and tackled head on. He warned that while the technology can be incredibly beneficial, there must always be a human firewall to prevent things going wrong.
"Software must always be tested by humans," Deist said. "The human is not only in the loop, the human has responsibility. At the end there needs to be a human check."
ZF has even put together an Ethical Council to ensure that AI is being used responsibly, as this is something he sees as equally important to ensuring sustainability.
Deist said: "It's important to understand these risks from the beginning and find mitigation strategies. On purpose, we want to slow down the process, we are very far advanced because we started very early, but I advise everybody to take these risks seriously."
He added that the best way to ensure these risks are mitigated is to be diverse in the digital technologies implemented, so that there is no pressure to speed ahead with just one digital solution like gen AI. "We need to make use of all automation, not just the most fancy new thing," he said. "We have to use technologies to reduce manual, boring tasks because that can be where we get the biggest efficiency gains. It's not that we solve the most complex riddle first. We solve the easiest one first and then scale it."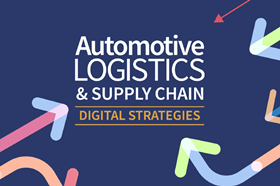 Automotive Logistics & Supply Chain Digital Strategies 2023 took place November 6-7 in Munich, Germany. Click here for more highlights and insights, and to plan ahead for the 2024 event.