As the European vehicle logistics body ECG celebrates 25 years, its president, Wolfgang Göbel, suggests that carmakers are more open to the idea of volume guarantees, while the European Commission (EC) is more supportive of harmonised truck lengths.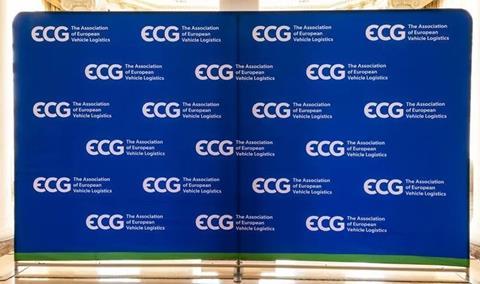 Speaking in Brussels during the 25th anniversary of the founding of the ECG (the Association of European Vehicle Logistics) on June 28, its president Wolfgang Göbel looked back to what appears to have been a more tranquil time in 2017, when the association, which represents vehicle logistics providers across transport modes and facilities in Europe, celebrated its 20th anniversary.
Göbel, president of ECG since 2016 (and chief sales officer at finished vehicle carrier Mosolf), recalled that, during the last celebration, vehicle production and sales were growing and heading towards historic peaks. At the same time the EU was celebrating the 50th anniversary of the Treaty of Rome, which heralded the European Economic Community.
"We might look back at this time as being in the middle of a 'golden decade'," Göbel told a crowd of 200 from across Europe's vehicle logistics providers, OEMs and EU officials, gathered at the Autoworld museum in Brussels.
It stands in stark contrast to 2022, when the European automotive industry is struggling from the Covid-19 pandemic, and the supply and labour shortages that have followed; from tragic impacts and costs rises following Russia's invasion of Ukraine, as well as other material shortages; and from a chronic loss of transport and driver capacity across the sector.
Of course, 2017 was not as halcyon a time as it might appear in the harsh light of 2022. The UK had served notice on leaving the EU, leading to painful and uncertain negotiations; Donald Trump's administration in the US was threatening tariffs and trade wars; while Russia had already occupied Crimea, and a war was well underway in eastern Ukraine with Russia-based separatist forces.
Nonetheless, the relative prosperity and stability in the EU was a "missed opportunity" for the automotive industry and vehicle logistics, said Göbel. The industry did not do enough to invest in future capacity and skills.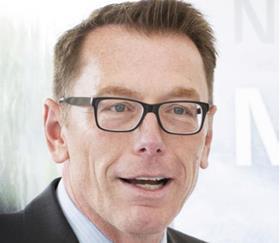 Suffering in the outbound sector
The transactional relationship between vehicle logistics providers and their OEM customers remains, whereby transport capacity and services fluctuate with vehicle volumes. There remain short-term contract commitments with no minimum volume guarantees, as is more common for inbound production parts logistics, according to the ECG.
Meanwhile, the past two years of Covid lockdowns and subsequent drops in vehicle production because of semiconductor shortages have hurt the vehicle logistics sector further. According to ECG, most vehicle logistics carriers have been operating at a loss since the onset of the pandemic.
Despite an uncertain economic outlook in Europe, at least some recovery in volume is expected as early as the second half of this year. However, the risk now is that a shortage of outbound capacity has become the weak link in the supply chain. Demand for vehicles is at least outpacing supply in many parts of the market, from premium sales to electric vehicles (EVs), with production set to rise as supply chain shortages ease partially. OEMs are investing strongly in new EV production as well, including Volvo Cars' most recent plans for a new plant in Slovakia. However, any increases in volume could again be constrained by a lack in vehicle logistics capacity in Europe.
According to Mike Sturgeon, executive director of ECG, members of the association have reduced car transport capacity by as much as 30-40% over the past two years, including a significant amount of scrapped equipment. That means there would be no fast solution to replenish capacity: the lead time for new trucks is currently up to 18 months, and up to five years for new ships.
"As volumes start to recover, even if confidence was restored overnight, the long lead times to source trucks, combined with the extreme driver shortage, mean it is likely that demand will exceed supply for a number of years," said Sturgeon.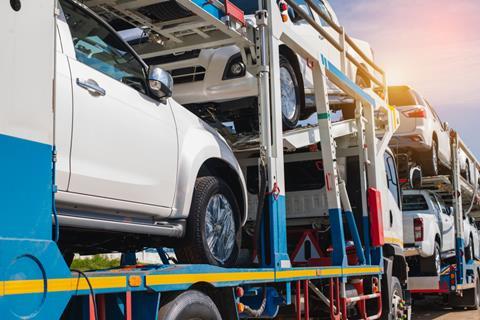 A tide turning towards cooperation
The ECG, however, has reported optimism in dialogue between OEMs and logistics providers. In an industry meeting of vehicle logistics leaders and ECG members ahead of the anniversary event, Göbel pointed to more openness from carmakers on the idea of volume guarantees. Carmakers are clearly worried about the availability and costs of outbound capacity, especially at a time when spot rates for freight have skyrocketed.
While there were no concrete details on reshaping agreements, the ECG reported that vehicle logistics decision makers were showing more consideration of mechanisms that would help secure capacity and for the vehicle logistics industry to respond to fast-rising costs.
"Guarantees on volumes and inflation adjustments are essential. However, it is not possible to restore capacity in a flash," said Göbel.
In response, the ECG announced that it would publish an index to track the "main parameters and costs" across different transport modes in European vehicle logistics.
There are also signs that OEMs and EU officials are open to practical ways of working together to deal with long-term issues, such as decarbonisation of the supply chain. Daniel Mes, member of the cabinet of Frans Timmermans, executive vice-president of the EC and leading its work on the European Green Deal, told ECG members that the Commission was inclined to take a positive view on certain weights and dimensions issues that have long vexed the vehicle logistics sector. Most notably, these include allowable trailer lengths at EU borders. For many years, the European logistics industry has faced a patchwork of allowable trailer lengths, and a technical limit of 18.75 metres at the border. This means that even where neighbouring countries allow trucks of longer lengths, those crossing a border must meet the lower standard, unless making complex bilateral agreements.
Mes said that these crossings should be made easier, and that the Green Deal committee would take a positive view on the efficiency that longer trailer lengths allowed, which for vehicle logistics carriers can often mean the difference of two or three extra vehicles transported.
Mes also commented that the Commission shared ECG's view on the positive benefits of combined, multimodal transport, including making the most of modes such as inland waterways. "Rail is not always as reliable as we would want it to be, so we should look to combine all transport modes," he said.
Leon van der Merwe, vice-president for supply chain at Toyota Motor Europe, thanked vehicle logistics providers for their support in the tough years since the pandemic. But he also warned that "sustainability would be the biggest challenge facing our industry," as the supply chain is the largest carbon emitter in the automotive industry. "The last 25 years were easy compared to what we face in the next 25," he said. (See van der Merwe's recent presentation at Automotive Logistics and Supply Chain Europe in Munich.)
Göbel said that ECG was working with bodies such as the European automotive manufacturers' association, ACEA, the German automotive association, VDA, and data standards body Odette to develop common emissions standards across the automotive supply chain, with more progress expected in the coming weeks.
Progress may be slow, but it should not take another 25 years – or a major crisis – for OEMs and providers to find common ways forward.