As it gears up to launch new, electric models and produce in China, Lotus Group has reorganised its supply chain management, with Mike Dickinson now leading an integrated purchasing and supply chain division, and Marcelo Wilson Navarro responsible for logistics.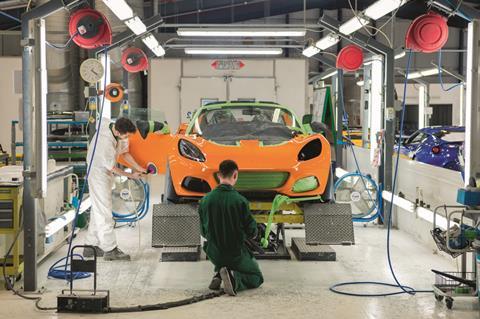 Marcelo Wilson Navarro has joined Lotus as director of supply chain at Lotus, where he will be responsible for the British sportscar manufacturer's inbound and outbound logistics, production control and material handling. He worked previously at Jaguar Land Rover in logistics roles in Brazil and in the UK.
Navarro joins Lotus at a time of significant supply chain expansion and reorganisation at Lotus, with the carmaker launching new models from its plants in Hethel, in Norfolk, England, while planning global production of electric vehicles in China together with Chinese OEM Geely, which owns a majority stake in Lotus. The carmaker has said that the upcoming new Emira will be its last petrol-only vehicle, as it plans to sell only electric vehicles by the end of the 2020s.
This past spring, Lotus also reorganised its supply chain, logistics and purchasing into a new, highly integrated Supply function, led by Michael Dickinson, to whom Navarro reports. Dickinson joined Lotus last year as director of material planning and logistics, and since April is executive director of Supply, responsible for direct and indirect purchasing, supply chain and supplier technical assistance (which includes SQA and supplier development and risk management). Dickinson has previously held supply chain roles at General Motors, Chinese OEM Quoros and at the UK's automotive association, SMMT.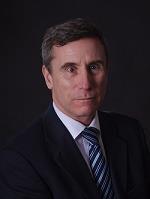 Marcelo Navarro served as senior manager for logistics at JLR, initially in Brazil where he helped to launch the carmaker's first fully-owned overseas factory in 2016, and later in the carmaker's logistics in the UK. He has previously worked in logistics and supply chain roles at Pepsico, CNH industrial and at the Brazilian divisions for parts suppliers ZF and Delphi.
From niche to global player
Lotus is expanding production, design, engineering and supply chain capacity globally. The company's managing director, Matt Windle, has said that the carmaker would produce tens of thousands of vehicles by 2025; in 2020, Lotus built around 1,400 vehicles.
Since acquiring a majority in Lotus in 2017, Geely has said it would invest £2 billion ($2.75 billion) to revive Lotus. That has included investment at its plant in Hethel to increase automation capabilities and expand capacity to 5,000 units.
Lotus is also developing several vehicle architectures for its vehicle production and for other brands, including those within the Geely family, which includes Volvo Cars, Polestar and Lynk & Co. That includes an electric vehicle architecture together with Renault's sportscar brand, Alpine. Lotus is also working on a 'lifestyle architecture' that will likely provide crossover and SUV models.
Lotus electric vehicles and architectures will also be built in China with Geely, at a new factory in Wuhan, which will open later this year. The 150,000-unit capacity plant will also be used by numerous other brands such as Zeekr, which is developing its own battery technology.
Earlier this summer, Lotus contracted DHL to handle its inbound and in-plant logistics in the UK.
At the end of August, Lotus Technology – a new division of Group Lotus – officially launched its global headquarters in Wuhan, China, set for completion in 2024.
The organisation will serve as global 'intelligent technology' subsidiary, augmenting the brand's DNA and technology accumulated over the Lotus's 73-year existence. It will be tasked with accelerating innovation in the fields of batteries and energy management, electric motors, electronic control systems, intelligent driving, intelligent manufacturing and more.