Stellantis said it will be at a "major competitive disadvantage" against Asian imports if it is unable to rely on sufficient electric vehicle (EV) battery production in the UK and Europe.
The carmaker said there will not be sufficient battery production supplies in the UK or Europe by 2025 and 2030, in a response to an inquiry from the UK Department for Business, Energy and Industrial Strategy (BEIS). This is despite the fact this is key to meet the Trade and Cooperation Agreement under the current rules of origin.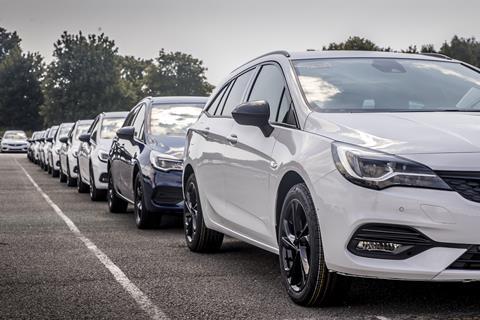 "If we are unable to rely on sufficient UK or European batteries, we will be at a major competitive disadvantage, in particular against Asian imports, specifically those from South Korea, Japan and China," Stellantis said.
The carmaker's comments were picked up in a new report by the Society of Motor Manufacturers and Traders (SMMT) in the UK, which said trade rules could hurt the future of EV in the country. The SMMT called for a review of the UK EU Trade and Cooperation Agreement governing local content for EVs and batteries, which will get tougher from January 1, 2024 and require 45% of an electric vehicle to be sourced locally or liable to 10% import taxes.
Both Stellantis and Ford have now called to delay the new rules of origin until 2027, stating that the costs would impact their ability to manufacture in the UK.
Stellantis, which has manufacturing plants in Luton and Ellesmere Port, said competitiveness in the UK needs to be reinforced by establishing more battery production in the UK.
"The current Trade and Cooperation Agreement requires European players to produce batteries either in the UK or Europe," Stellantis said. "If we do now produce in the UK or Europe, we will be faced with 10% import duties which will make domestic production uncompetitive against Asian players."
Gigafactory question for JLR
The UK is currently waiting to hear whether Tata Group will be building its proposed gigafactory in the UK or on mainland Europe, with the company reported to be meeting UK prime minister Rishi Sunak this week. Tata, which owns Jaguar Land Rover, is about to sign an agreement that could see the gigafactory built either in Somerset, UK or in Spain, with JLR set to be the anchor customer. UK production would reduce logistics costs for inbound battery supply to its plants in the UK as it ramps up EV production.
As seen in this week's feature interview with Barbara Bergmeier, executive director of industrial operations, a more integrated supply chain approach is vital to the company as it embarks on its most significant industrial overhaul in more than a generation. The carmaker is doubling investment in upgrading its plants and supply chain for the production of electric vehicles, spending £15 billion ($18.7 billion) over the next five years to introduce EV models and components.
Logistics, including transport and inventory considerations, is increasingly important in supporting that development. For example, in mitigating costs and emissions when moving heavy battery packs, or in mitigating potential impacts to production. Bergmeier also points to digitalisation projects that have helped reduce costs and optimise delivery routes.
She did, however, stress that JLR would engineer its supply chain to minimise logistics cost and risk regardless of where Tata decided to locate its European gigafactory.
Higher logistics costs
In its submission to the BEIS, Stellantis said that sourcing batteries from mainland Europe or China will also result in higher logistics costs for transport to the UK, which would be a threat to the company's export business and the sustainability of its UK manufacturing operations. These costs, along with tariff costs from rules of origin regulation, would ultimately be passed onto the consumer.
If the UK does not reconsider trading arrangements with Europe, it could suffer a negative impact on its economy, warned Stellantis.
"If the cost of EV manufacturing in the UK becomes uncompetitive and unsustainable, operations will close. Manufacturers will not continue to invest and relocate manufacturing operations outside of the UK, as seen with previously established UK manufacturers such as Ford and Mini," it said. "The closing of UK manufacturing will see significant job losses, the loss of a skilled workforce and a negative impact to the UK economy."
Stellantis has invested in the UK's EV market in recent years. In 2021, it announced it was investing £100m ($137m) in Vauxhall's Ellesmere Port plant for the exclusive production of EVs, making it Stellantis' first plant to make EVs only.