Watch Dr Michael Nikolaides, who took over as senior vice-president for production network and supply chain management at BMW Group in early 2022, explain how the carmaker's logistics are becoming a competitive advantage and playing a strong role in the company's decision making. He reveals key areas of transformation and growing influence for BMW's logistics, including programme planning and plant allocation, digitalisation and visibility of logistics process, supply chain localisation and low-carbon transport technology. Read more on Michael Nikolaides and BMW here.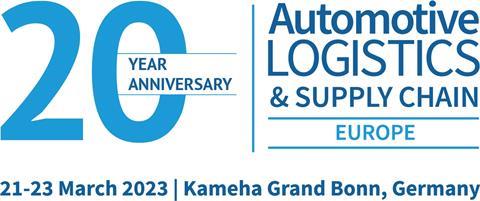 Michael Nikolaides will be a keynote speaker at the 20th anniversary Automotive Logistics & Supply Chain Europe 2023 conference, March 21-23 in Bonn, Germany, where he will further discuss BMW's logistics strategy. Register now to join the event, which also feature top supply chain leaders from Audi, Toyota, Jaguar Land Rover, Volvo Cars, Plastic Omnium, Yazaki and many more. Find out more and register to attend
Check out more coverage on BMW, Volvo Cars, PowerCo, supply chain sustainability and digitalisation in the upcoming Automotive Logistics Spring edition, which is returning to print in March. Register and pre-order your copy and subscribe for the entire year.