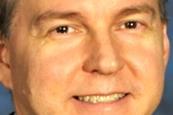 Randy Pflughaupt is retiring as Toyota North America's group vice president of supply chain management after 38 years at the company. He will be replaced by Keith Robertson.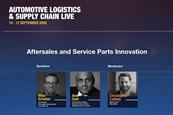 As service parts demand in the US recovers, OEMs like Volkswagen Group and Toyota are carefully monitoring shortages in parts supply and inventory, while accelerating new delivery channels, including ecommerce sales and direct customer deliveries. VW's Anu Goel and Toyota's Mike Schober share their views during Automotive Logistics and Supply Chain Live.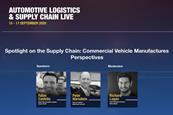 The supply chain and logistics requirements for commercial vehicles, including trucks and buses, can vary significantly. During a panel at Automotive Logistics and Supply Chain Live, supply chain leaders from MAN and Scania explain how they are optimising networks and responding to the crisis.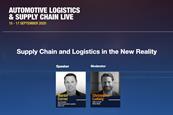 Volvo Cars' head of global logistics thinks the supply chain has a long way to go to match the digital, visibility and flexibility requirements of the automotive sector, but he also tells the audience of Automotive Logistics and Supply Chain Live that electrification and new distribution models provide an opportunity for positive transformation.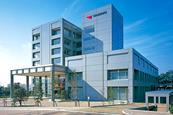 Yazaki is taking a more strategic and coordinated approach to the automotive supply chain as it continues to stabilise production in the wake of the coronavirus crisis. Bo Andersson, Yazaki's president of Europe and CEO and president of North America, says the company is looking for opportunities to consolidate and improve logistics planning and control, including through the use of third party logistics (3PL) providers, greater localisation, communication and inventory planning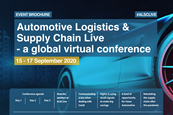 The first Automotive Logistics and Supply Chain Live virtual conference is here, with more than 70 speakers and 30 sessions. Read this overview for insight into the key topics and theme, including electric vehicle and battery supply chains, sustainable supply chains, digital transformation and supply chain resilience. Featuring interviews and keynotes from leading carmakers, tier suppliers, logistics providers and supply chain and trade experts.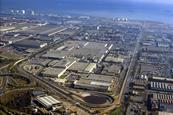 Nissan has delayed the closure of its vehicle and parts plants in the Catalonia region of Spain until December 2021 following strike action taken by workers. It has also confirmed it will maintain parts warehouse operations in Barcelona and is in discussions over the future of purchasing and logistics there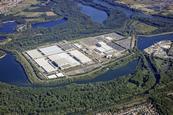 Mercedes-Benz has invested €100m ($84m) in a new warehousing complex at its global spare parts logistics centre in Germersheim, Germany, which handles aftermarket parts for Mercedes-Benz, smart and Fuso vehicles…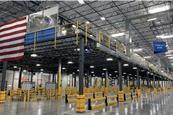 Toyota Motor North America (TMNA) expects its new parts distribution centre (PDC) in Phoenix, Arizona to be fully operational this week after spending a month increasing its fulfilment volume…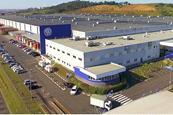 Volkswagen has signed an extension to its contract with Ceva Logistics for the operation of its 132,000 sq.m spare parts centre in Vinhedo, Brazil, north of São Paulo..