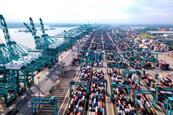 Volkswagen Group's 50,000 sq.m regional parts distribution centre (PDC) in the Malaysian port of Tanjung Pelepas is processing aftersales parts for 21 markets in the wider Asia-Pacific region.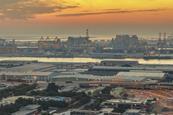 The wider Middle East and North Africa region is set for vehicle sales and production declines of 25% year-on-year in 2020, but there are prospects for recovery in automotive markets and in trade, if OEMs and suppliers can overcome supply chain barriers. Download our latest analysis.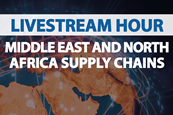 Watch this Livestream for the latest insight on vehicle demand, production and trade across Middle East and North Africa automotive supply chains, plus insights with General Motors' head of purchasing and supply chain for the Middle East, Sulaiman Pallak.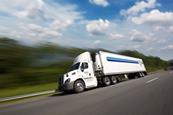 Penske Logistics will be providing lead logistics provider (LLP) services for BMW Manufacturing in South Carolina following the signing of a multi-year contract. It is the first time that BMW has outsourced LLP services in the US and the first time Penske has had an LLP contract with the carmaker, though it has been providing other services at Spartanburg since 2007. Penske also provides LLP services for Ford in North America and GM in Mexico.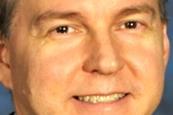 Randy Pflughaupt is retiring as Toyota North America's group vice president of supply chain management after 38 years at the company. He will be replaced by Keith Robertson.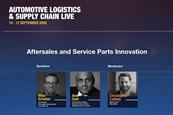 As service parts demand in the US recovers, OEMs like Volkswagen Group and Toyota are carefully monitoring shortages in parts supply and inventory, while accelerating new delivery channels, including ecommerce sales and direct customer deliveries. VW's Anu Goel and Toyota's Mike Schober share their views during Automotive Logistics and Supply Chain Live.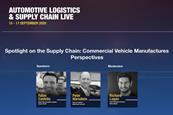 The supply chain and logistics requirements for commercial vehicles, including trucks and buses, can vary significantly. During a panel at Automotive Logistics and Supply Chain Live, supply chain leaders from MAN and Scania explain how they are optimising networks and responding to the crisis.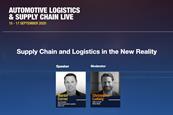 Volvo Cars' head of global logistics thinks the supply chain has a long way to go to match the digital, visibility and flexibility requirements of the automotive sector, but he also tells the audience of Automotive Logistics and Supply Chain Live that electrification and new distribution models provide an opportunity for positive transformation.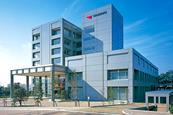 Yazaki is taking a more strategic and coordinated approach to the automotive supply chain as it continues to stabilise production in the wake of the coronavirus crisis. Bo Andersson, Yazaki's president of Europe and CEO and president of North America, says the company is looking for opportunities to consolidate and improve logistics planning and control, including through the use of third party logistics (3PL) providers, greater localisation, communication and inventory planning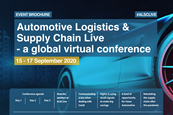 The first Automotive Logistics and Supply Chain Live virtual conference is here, with more than 70 speakers and 30 sessions. Read this overview for insight into the key topics and theme, including electric vehicle and battery supply chains, sustainable supply chains, digital transformation and supply chain resilience. Featuring interviews and keynotes from leading carmakers, tier suppliers, logistics providers and supply chain and trade experts.