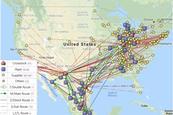 Toyota has started using a software tool from optimisation expert Agillence to plan and manage its inbound and service parts logistics networks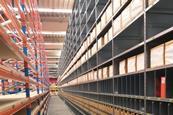 Gefco has expanded its Wiesbaden service parts centre in Germany and will be introducing cobot technology in the coming months. It has also made investment in finished vehicle compounds in Austria and France, including a pilot project for faster vehicle body inspection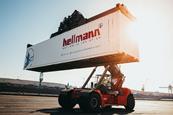 Monika Thielemann-Hald joined Hellmann Worldwide Logistics just as Covid started disrupting manufacturing for east to west. But as global head of automotive logistics she has helped steer the company through the crisis with the right mix of teamwork and smart technology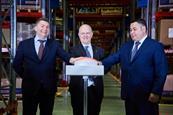 AvtoVaz has opened a 25,000 sq.m aftermarket parts distribution centre (PDC) for the Lada brand in Tver, which will help with same-day and next-day service parts deliveries to dealerships in the central federal region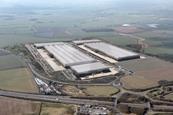 Unipart Logistics is building on the services it provides for Jaguar Land Rover (JLR) in the UK with the signing of a new five-year contrarct to run the carmaker's global parts logistics centre in Appleby Magna in the UK Midlands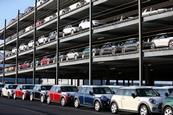 Logistics software specialist Inform is providing an integrated and scalable cloud management system for Associated British Ports' (ABP) vehicle terminal operations.
Alan Kwan has taken up a new role at American Honda Motor as assistant vice-president and division head for sales and logistics planning.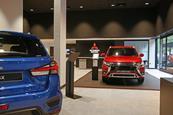 International Motors (IM) is in talks with Mitsubishi Motors in the UK to take over the carmaker's aftersales business this autumn.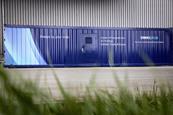 Daimler Buses and its aftersales service brand Omniplus have set up a mobile 3D printing centre that fits in a container for the local production of spare parts. The 36 sq.m facility will speed the delivery of spare parts to bus customers and cut down on the transport of those parts from fixed production and storage centres.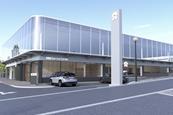 Chinese electric vehicle start-up Nio will start exporting vehicles to Norway in September this year, beginning with the ES8 SUV. The carmaker will also introduce the ET7 luxury sedan in 2022.