Andrea Eck will leave her role as head of the Automobile division at BLG Logistics at the end of this year. A permanent successor has yet to be announced but for the interim period BLG's CEO, Frank Dreeke, will oversee management of the division.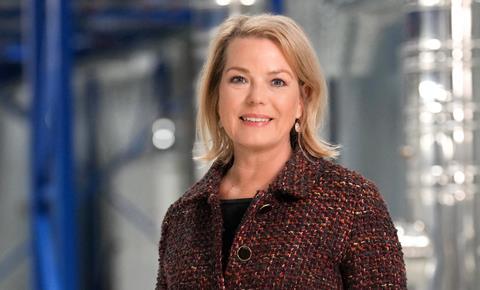 BLG said Eck was leaving at her own request on December 31.
Eck has been responsible for the Automobile division at BLG since 2017, when she moved there after a long career at Volkswagen. Since then, she has driven the development of new customer segments, as well as the implementation of requirements from future propulsion technologies, according to BLG.
Amongst the new business Eck has helped to develop during her tenure with BLG was a new venture with Hyundai Glovis, which is using using BLG AutoTerminal Bremerhaven to import volumes of Hyundai and Kia volumes, along with other car makes. BLG also expanded its automobile logistics site in Dodendorf in the Magdeburger Börde region of Germany to 230,000 sq.m. The expanded area is exclusively used by Hyundai Motor Deutschland for used car operations. Eck also oversaw the commissioning of a third multistorey car park at its inland auto terminal in Kelheim, Germany for Kia Motors Deutschland.
The German logistics company's Automobile division handles more than 4.8m finished vehicles per year across its global network. At its Bremerhaven port facilities in Germany last year it managed the import and export of 1.7m vehicles, a number similar to 2020. After a pre-tax loss of €116m in 2020, the company generated earnings before tax of €52.2m in 2021.
"The company, in particular the Supervisory Board and the entire Board of Management under the leadership of the CEO, regrets Andrea Eck's decision to leave, and we thank her for her great commitment to the company and her valuable contribution to its success. We wish her all the very best for the future," said Dr Klaus Meier, chairman of the Supervisory Board.
At VW, Eck headed outbound vehicle and container logistics for what was then Volkswagen Logistics. Prior to vehicle logistics, she had plant-based logistics roles at Volkswagen's plants in Portugal and later Emden, in Germany.