Materials manufacturer 3M has appointed Kelly Bysouth as its senior vice president and chief procurement officer.
Bysouth was previously chief supply chain officer at parts supplier IAC Group for almost five years. She has extensive experience in the field across purchasing, managing commodities and procurement.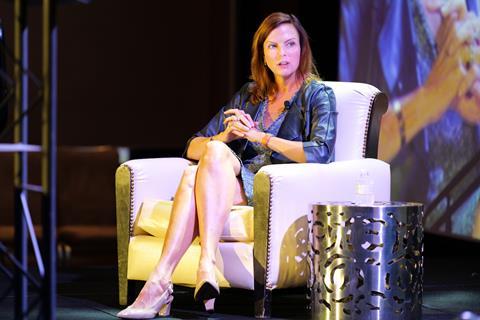 Before moving to the Luxembourg-based IAC group, she held a variety of leadership positions at across North America and Europe, including as vice president of global procurement and supply chain at Adient. Here, she was credited with establishing the firm's first centralised supply chain function which delivered annual savings for the seating and automotive fabric specialist.
On top of her leadership experience, Bysouth has worked hard to help make the logistics sector more diverse and provide more career opportunities for women. She told delegates at the Automotive Logistics and Supply Chain Global conference in September that opportunities to promote women in the sector go beyond one's own company.
"I've spent a lot of time in the past promoting women-owned businesses within our supply base," she said. "The more women you can help advocate and give opportunities, whether it's in your own company, in your own team or potentially out there in the supply base, the better."
Watch automotive logistics & supply chain global 2022
As IAC's then chief supply chain officer, Bysouth also spoke about strategic planning and data at a previous Automotive Logistics and Supply Chain Global conference. She addressed sustainability within the logistics sector, inventory management and the guiding principles she follows.
IAC group has not yet confirmed if it will appoint a replacement for Bysouth.
Over the past month, there have been multiple people moves made by some of the most influential people in the logistics and supply chain sector. Denis Le Vot became chief supply chain officer at Renault Group, while Ford named Liz Door as its chief supply chain officer. David Bozeman also left Ford to become CEO of logistics firm CH Robinson, and most recently Seat appointed Marc Riera as its new executive vice president for purchasing.