In the second quarterly report into the finished vehicle logistics industry from RPM and Automotive Logistics, global providers and users of services revealed their main concerns for the next quarter.
Carmakers continue to face volatility in the supply of parts and materials from a different direction every day. Added to which, there are capacity and labour constraints affecting the timely delivery of their vehicles when they leave the assembly plant.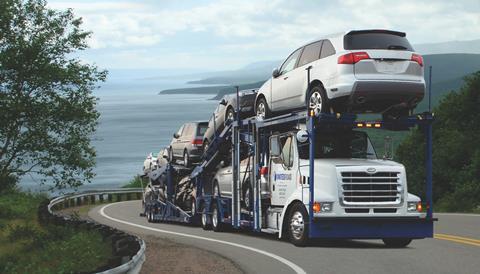 The lingering impact of the Covid pandemic continues to challenge the global automotive industry. Carmakers are still looking for adequate supplies of semiconductors since the first pandemic shut down factories and they cancelled orders, which led the fabrication plants (fabs) to double their efforts at supplying other industries, at the cost of the automotive industry. More than half of respondents to the most recent survey indicated that the shortage would continue to restrict production in the third quarter.
That has limited production at the leading carmakers and forced many to revise their annual production forecasts. It has also led to a demand for greater transparency in the supply of the chips and a move toward localised production.
Added to which, China's zero-Covid policy severely restricted manufacturing around Shanghai for eight weeks in Q2, as well as hitting container movements out of the world's biggest container port. That continues to upset the accuracy of container transit and arrival times, leading to further delays in the delivery of goods to the production lines.
There are further uncertainties created by the ongoing war in Ukraine, the impact of severe inflationary effects on businesses and consumers, all of which is now likely to be compounded by a period of recession across most advanced economies. Those inflationary pressures have led to a higher incidence of strike threats and actual action in different parts of the supply chain.
Added to which, the automotive and logistics industries are still struggling with staffing levels and recruitment. This is having a major impact on the production and transit of goods, not least in the transport of finished vehicles by road and rail.
There have also been a recent spate of extreme weather events that have taken their toll on vehicle manufacturing and the logistics supporting it.
Stellantis' manager of vehicle operations for North America Supply Chain Management, Nick thompson discussed the findings of the latest survey by RPM and Automotive Logistics with Bill Kerrigan, chief business development officer at RPM, during a livestream broadcast on September 9, 2022
Volatility and constraint
Carmakers and logistics providers from North America, Europe and Asia who took part in the second survey from RPM and Automotive Logistics pointed to volume volatility, labour shortages and capacity constraints as the three main problems troubling their business in the third quarter. That was a distinct change from the concerns expressed in the last survey when rising fuel costs, market uncertainty and vehicle inventory shortages were the main headaches.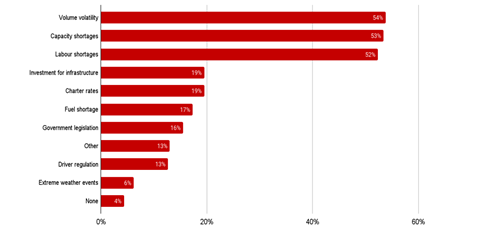 The shortage of semiconductors, and of other parts caused by unpunctual container transit and arrival times, is having an impact on vehicle manufacturing and the output from the assembly plants has been volatile for some time, as seen in manufacturing performance in the UK.
In terms of labour, there has not been an adequate return of staff following 'the Great Resignation' over the Covid pandemic. That is impacting a finished vehicle sector that already had a significant deficit in numbers and is struggling to make vehicle deliveries on time, at a time when every unit moved is already sold.
In the second quarter survey, the shortage in labour across the sector was a bigger concern for those based in North America and Europe, than it was in Asia. In particular, it was the driver shortage that was the main labour concern, with driver regulation a related problem.
Margins and modes
That is one aspect of the capacity constraints the finished vehicle sector is feeling, at least on the road network. Haulage equipment may be available but without a driver it is as good as useless. In North America, companies are now more worried about road capacity than they were in the first survey taken to March this year and this is related to having to move bigger and heavier vehicles, including electric ones, within the existing weights and measures regulations. It also remains the top concern in Europe for similar reasons.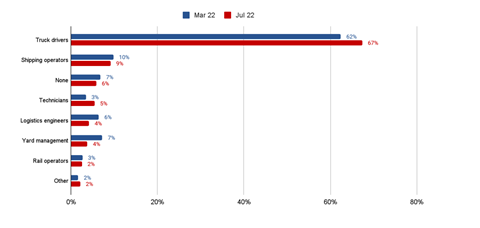 At the same time, there are also labour shortages affecting rail shipments in the US and one logistics provider said it was looking to recruit train drivers from other industries.
While there is a more positive outlook on vehicle handling from the ports and the ocean vessel operators, both of which have been investing more sustainable capacity to handle returning volumes, ocean shipping capacity was still a concern, though more in Asia. One vehicle maker canvassed said it was looking at different ports of entry but had to consider the consequent increase in road freight costs.
The latest survey revealed that infrastructure investment, charter rates and fuel shortages were also causes for concern in the finished vehicle sector. Respondents indicated they were investing in staff benefits and training, improving supply chain monitoring, shopping around for more providers and improving customer service, among other measures being taken to tackle the issues they were facing.
A lack of investment in infrastructure was also a major concern for the sector when it came to electric vehicles (EVs). The lack of charging infrastructure remains the biggest concern for those surveyed. Moves are being made but a lot more needs to be done.
Questions of cost
Unsurprisingly, those both providing and using vehicle logistics services were also worried about rising costs ahead, mainly related to fuel and energy. However, labour costs, and the costs associated with investing and maintaining equipment and fleets, were also important. In response, companies want to increase rates, shorten payment terms, and optimise processes to gain efficiency savings.
One logistics service provider responding to the latest survey said it was negotiating contracts by updating diesel clauses, renegotiating rates and terminating unprofitable contracts. Another said it was looking to pass on cost increases to partners through renegotiation of contracts, while one of the carmakers taking part in the survey said it had an "open door policy for contract revision".
In terms of revenue and expenditure for moving vehicles, the main body of survey respondents across the modes did not expect rates to soar. The vast majority of respondents, across all transport modes, thought that freight rates would remain relatively stable, with a variance of around 10% on current rates but not exceeding 25%. Asian companies were less likely than average to predict an increase in truck rates.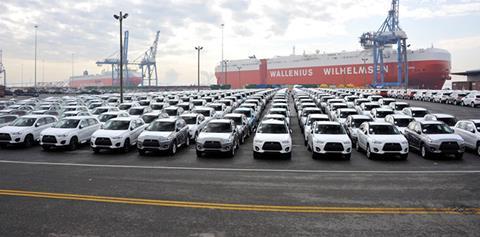 Providers and users of vehicle logistics services were in closer agreement than in the first survey about rate changes, indicating that more companies were forecasting stability.
The same was true about lead times, with the general opinion across the modes varied between staying the same as the previous quarter or increasing to some weeks longer, rather than months.
Investment in intelligence
Progress is being made on investment in technology, notably in digitising vehicle orders and allocation, as well as in track and trace. However, it is still not a major priority, according to the most recent findings of the survey. Certainly not in machine learning and AI or in autonomous technology for vehicle logistics, where the majority said there was no immediate investment planned over the next three months.
The finished vehicle sector has long been criticised for its tardiness in adopting new technology but over the last few years there has been evidence of a more ready adoption of AI, machine learning and 3D perception software, as discussed at the last Finished Vehicle Logistics North America conference, held in California in June.
As noted, a lack of investment in EV charging infrastructure is another concern for the finished vehicle logistics sector there were also concerns expressed about the weights and dimensions of EVs, especially in North America. In Europe, however, concerns were more centred around shipping capacity, while in Asia staffing skills for EV management were a concern.
Sustainable sauntering
The finished vehicle sector is also lagging in its commitment to more sustainable transport modes and logistics practices. While there was a clear indication from respondents to the survey that measuring emissions was standard practice in vehicle logistics, there was a disappointing lack of commitment for the next quarter to invest in any alternative fuels or propulsion technologies, or in the switch to providers of more environmentally friendly services, with only one third of respondents making the move. The high cost of renewable fuels was a barrier, as was the lack of investment in charging infrastructure and other limitations on options. One tier supplier that took part in the survey said that the cost to invest in alternative powered vehicles, the limited driving range, lack of charging infrastructure, were currently barriers to take up.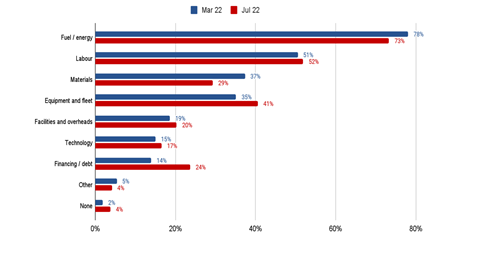 In North America more than half of respondents said they were not using alternative fuels for vehicle logistics or investing in electric trucks and equipment.
Respondents also noted a lack of government drive or clarity on policy. One vehicle maker said the cost gap between diesel and renewable fuel was too high and there was a lack of government incentive. However, there have been some clear policy statements by the US and European governments.
The US government has just signed off on the Inflation Reduction Act, which directs $369 billion toward investment in renewable energy and reducing emissions. The bill provides incentives, including tax credits, for increased consumer use of electric vehicles, as well as promoting domestic zero-emissions vehicle manufacturing. It also aims to secure the US electric vehicle supply chain and puts stringent eligibility limits based on where battery components are manufactured or where the underlying critical minerals are processed or mined.
That follows the Fit for 55 legislation, announced by the European Commission last year, which refers to a legally binding (and much tighter) 55% reduction in CO2 emissions (from 1990 levels) across all industry sectors by 2030. Nearly all early all European Union member states now offer some form of financial support to stimulate the market uptake of electric vehicles, but tax benefits and purchase incentives differ widely across member countries.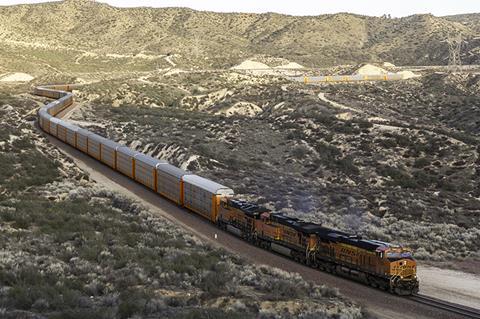 A cautious quarter
The general outlook among respondents to the second quarterly survey was largely unchanged from the first, with around a third stating profit, revenue and investment would stay the same over the next three months, while around a quarter predicted an increase of around 10%.
Europeans are more pessimistic when it comes to the predicted outlook for their company over the next three months. They were more likely to predict revenue and profit decreases, and higher ones at that. They were also less likely to predict increased investment in their business. Asian companies were more optimistic with the majority expecting an increase in production compared to around half of North American companies.
Spikes in volume and sudden lows may be smoothing out over the next quarter but confidence is lacking and there needs to be greater investment in new sustainable equipment, better technology and labour recruitment to cut lead times and provide accurate ETAs if the sector is to embrace the rebound and prepare itself for a brighter future.