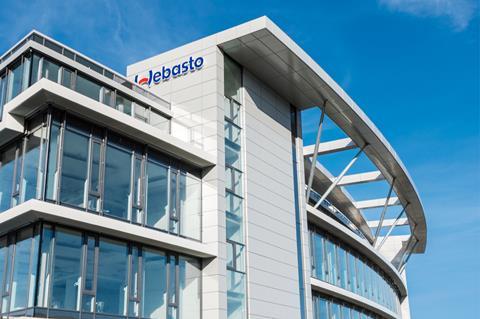 German parts producer Webasto has appointed the Amco Group to manage and provide transport and logistics across Webasto's British and European supplier base for its automotive roof systems.
Amco will use its own vehicle fleet to collect components from Webasto's 50 suppliers, providing full truckload (FTL), less than truckload (LTL) and milk runs back to Webasto's UK assembly plant at Minworth in the West Midlands. The use of Amco's own fleet will mean Webasto no longer needs to pay higher carriage prices.
The contract has been awarded on the strength of Amco's extensive experience in the automotive sector and operational ability to provide a flexible transport network, the logistics provider said.
It will deploy new planning and scheduling, and develop and implement plans to streamline Webasto's collections network, reducing lead time, achieving a reduction in inventory and improving accuracy in stock control, Amco added.
Amco's value proposition includes managing the advanced shipping notice (ASN) process, which gives detailed information regarding a pending delivery. A customer is notified when shipping occurs and receives a description of the shipment before delivery. For Webasto, that means an early warning of any shortage and information to ensure supply requirements are fulfilled without disruption.
"This is a significant business award for Amco and we are delighted to be working in partnership with Webasto," said Sean Trainor, the company's business development director.
In addition to Webasto, Amco's other customers in the automotive industry include Jaguar Land Rover (JLR), BMW, Ford, General Motors (GM), Nissan, Toyota, Morgan Motor Company, Lear, Magna, Denso, Grupo Antolin, Komatsu and Brose.
In addition to roofs, Webasto manufactures heating, battery and charging systems. It is based in Stockdorf, near Munich, Germany.