Weather prediction and fleet performance expert, StormGeo, has appointed Søren Andersen as its new CEO. He replaces Per-Olof Schroeder, who left the company in June. Andersen will take up the role at the beginning of September. Henrik Dahl, who has been acting as interim CEO since Schroeder's departure, will reassume his role as non-executive director.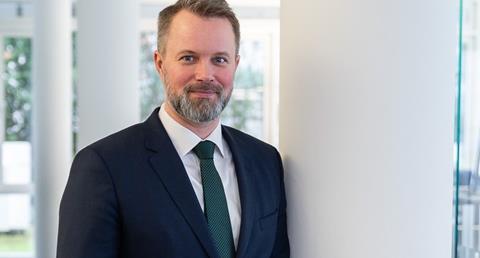 Andersen has more than 20 years of leadership experience at companies including A.P. Møller-Maersk, APL and Rickmers, along with several start-ups. Most recently, he was CEO of 2020seaways, a container shipowner sponsored by the Asian Spirit Steamship Company in Hamburg, of which he was also a managing director.
Andersen has spearheaded Maersk Line's and APL's fuel cost and emissions savings programmes, having implemented strategies for the optimisation of vessel operations using sophisticated data collection and analysis methods.
StormGeo provides meteorological services that support forecasting services, route planning, operational safety, and risk assessment to the offshore and shipping industries. The company also offers weather prediction services for the finished vehicle industry.