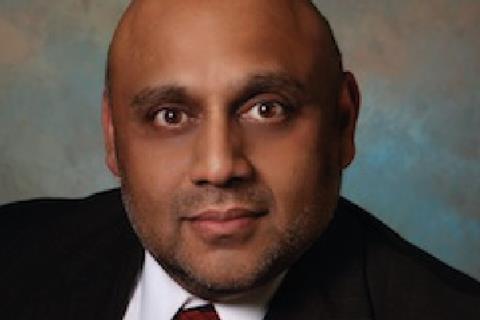 Anu was appointed Executive Vice-President, Group After Sales & Service, VWGoA on October 16, 2016. In this position, he and his team are responsible for the following activities: (Service) Parts Logistics, (Finished) Vehicle Logistics, Parts Sales Operations, Service Workshop & Technology, Customer Retention & Resolution and Group Market Research.
He reports to Hinrich J. Woebcken, CEO VW NAR and President & CEO VWGoA. Prior to this appointment, Anu, who joined VWGoA in 2012, was Senior Vice-President, Parts & Vehicle Logistics, VWGoA, where he was responsible for the total supply chain management of service parts, including product definition, cataloging, procurement, materials management, quality, dealer support, warehousing and transportation as well as finished vehicle distribution, including port operations, transportation and transportation purchasing.
Prior to joining VWGoA, Anu spent 3+ years with Case New Holland (Fiat Group). He served most recently as Vice-President, North and South American Parts Operations, where he was responsible for total supply chain management of service parts. Prior to joining CNH in 2008, Anu spent 23 years with Ford Motor Company. Anu's last position was as the Director, Global Parts Supply and Logistics, where in addition to being responsible for total supply chain management for service parts, he was also responsible for global brand synergies (Ford, Jaguar, Land Rover, Volvo and Mazda). Anu began his career with Ford in 1986 in the Ford College Graduate training program. He spent the majority of his career in Marketing, Sales & Service, working for the Ford Customer Service Division in a variety of positions ranging from Supervisor, Material Control, Parts Redistribution Center, to Divisional Industrial Engineer, and Service Parts Buyer, Motorcraft & Electrical Purchasing.
In 1992, he joined Ford's Purchasing and Supply staff, and worked on the North American Free Trade Agreement before moving onto Production Purchasing for Engine Castings & Components in North American Automotive Operations. In 1994, he returned to the Ford Customer Service Division as Section Supervisor for Powertrain Operations, after which he held various field management assignments both domestically, Detroit, Atlanta and San Francisco and internationally, Cologne, Germany.
Anu holds a Bachelor's of Science degree in Industrial and Operation Engineering, and a Master's of Business Administration degree in Production Management, Finance and Human Resources from the University of Michigan in Ann Arbor, Michigan.
"We have two simple goals-to help build brand equity and to grow the business profitably. This requires a laser-like focus on customer satisfaction, so we're working to make it easier to do business with VWGoA. It all boils down to increasing velocity through the total supply chain, and it never hurts to have a little fun along the way."