The impact of the Covid-19 pandemic on the Russian car market has pushed up demand for lower-priced vehicles, depleting inventory and leading to shortages in delivery capacity on road and rail, according to Dennis Gliznoutsa, commercial director of Gefco Russia.
At the beginning of the pandemic, Gefco forecast that the sales of finished vehicles in Russia would drop by 20% to 25% compared to 2019. As part of that, sales in the premium sector were expected to drop between 5% and 10%, while mid-range car sales fell by 30% to 35%. Sales of budget range cars were expected to drop by between 15% and 20%. Those figures were roughly in line with forecasts for European sales.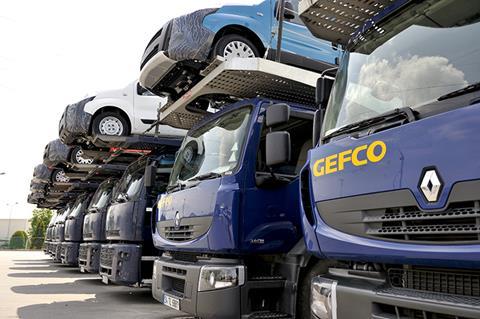 "However, the Russian market always reacts in its unique way to financial and economic challenges, not like all other countries," said Gliznoutsa. "In the background of the Russian ruble's depreciation against the euro and the dollar, increased demand for finished vehicles emerged, especially in the budget and economy class sectors."
As a consequence of the sales and suspension of manufacturing between April and May, Russia's available vehicle inventory was drastically reduced.
"By the time the production facilities returned to normal operation sales were being made off the assembly line," said Gliznoutsa. "Changes in the Russian banks' lending terms also made their contribution, as affordable loans prompted customers to put their money in goods at the current exchange rate."
During the peak period of production restrictions. the vehicle logistics sector was mainly focused on working with stock volumes, and after their depletion in moving vehicles straight from manufacturers to end consumers. That led to a lack of capacity in both road and rail equipment while storage lots were left empty.
According to Gliznoutsa, a drop in consumer purchasing power pushed up sales of budget and economy-class cars. Having its own infrastructure and carrying capacities, Gefco was able to respond flexibly ship vehicles first from warehouse locations and later from manufacturer to consumer. The company was also able to combine logistics on direct and return directions.
The Covid-19 pandemic is expected to reshape the Russian automotive market further.
Gefco anticipates that the increase in investing borrowed funds will decrease and carmakers and dealers will start working on replenishing their stocks, helping them to compensate for fluctuations in demand on the market.
"Apparently, the share of the budget and economy-class cars will increase on the market. Firstly, this will be caused by a change in the purchasing power of the population, and secondly by expanding the geographical area of the provision of car-sharing and taxi services," Gliznuts said.
According to him, this will draw in volumes of more economically priced vehicles from Asian car manufacturers. It will also push second-hand car sales prompting Russian logistics companies to move volumes under the same conditions and with the same level of services as on the new car market.