Gina Tovar has joined ICL Systems as managing director for Europe, a role she will share as the finished vehicle logistics software specialist with Rudolf Luttmann, who has been in the role since June 2021.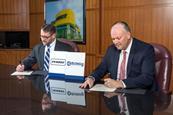 German-based logistics provider Röhlig Logistics has formed a joint venture with Penske Logistics to provide contract logistics services in Europe, beginning with Germany and the Netherlands. Röhlig will own and operate 80% of the new business, called Röhlig Penske Logistics.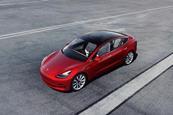 Tesla has signed a one-year contract with global logistics provider Hyundai Glovis to import vehicles made in China for sale in Europe.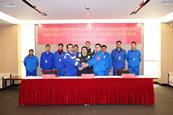 The third and final in the current series of advanced dual-fuel, LNG battery hybrid car carriers built for European short-sea ro-ro shipping provider UECC has been launched at the Jiangnan Shipyard in China.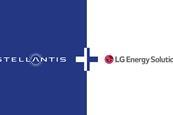 Stellantis and LG Energy Solution have signed a memorandum of understanding (MoU) to establish a joint venture plant to produce battery cells and modules for the North American automotive market. The move is part of the carmaker's aim to make 40% of the cars it sells in the US electric by 2030, in line with the aims of the US government.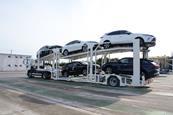 Toyota is having to make further reductions to planned global production in November because of the shortage in the supply of semiconductors and other Covid restrictions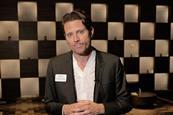 Christopher Ludwig introduces Automotive Logistics and Supply Chain Global Live in Detroit, as the industry meets in the midst of massive disruption and change across automotive supply chain.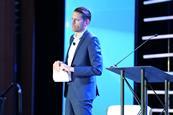 Semiconductor shortages, spiking container shipping rates, the 'everything shortage' – it's a challenging time in the automotive supply chain, and that made it the perfect time for the industry to reunite for the Automotive Logistics and Supply Chain Global Live in Detroit.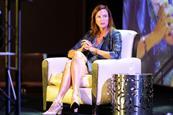 The global tier one supplier's top supply chain and procurement executive talks about the importance of joining up data across the network and organisation, maintaining free cash flow in inventory considerations and why she wouldn't take the job unless she was chief supply chain officer and not only procurement.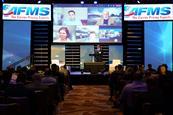 Sustainability leaders from General Motors, Toyota, Honda and Kuehne and Nagel discuss how they are working together on common standards, actions and performance to better measure and reduce emissions in the global supply chain, including through The Suppliers Partnership for the Environment.