The impact on tariffs and especially of uncertainty in key trading regions including the US, China and Europe are having real impacts on the automotive supply chain, according to a new report by Automotive from Ultima Media's new business intelligence unit.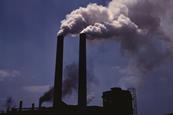 The IMO's new regulation to cut sulphur emissions, which is coming into force next year, will require operational changes by ports and shipping lines. But some parts of the world are far from prepared.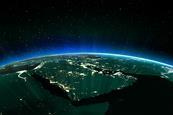 Automotive Logistics is increasing its focus on the Middle East and Africa with a new conference and increased editorial coverage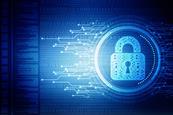 Vehicle-makers, tier supplies and logistics providers are progressing with 'digital ledger' technology that provides greater visibility and control over complex supply chains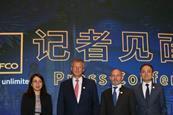 French logistics provider Gefco has set up a dedicated subsidiary in Chongqing specialising in importing and exporting vehicles by rail between Europe, Russia and China, and developing the group's other logistics activities in central China. It made the annoucement to coincide with the tenth anniversary of its wholly owned subsidiary ...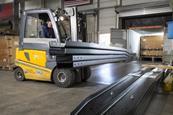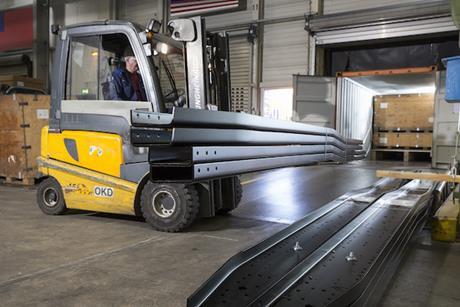 Workers at Mercedes-Benz Wörth plant in Germany, have dispatched the 750,000th complete-knock down (CKD) truck kit from the facility's CKD Centre.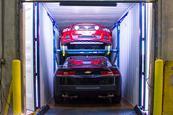 While ro-ro is the traditional method of shipping finished vehicles, containerisation is becoming increasingly viable as the automotive industry decentralises and introduces more EVs. Growth in China and South East Asia offers particularly good opportunities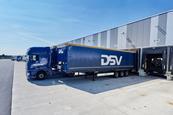 Danish logistics provider DSV has reached an agreement with rival Swiss firm Panalpina to merge operations following a takeover bid by the former worth $4.6 billion.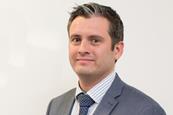 Graham Little (pictured) has taken over as MD at emergency logistics provider Evolution Time Critical, replacing Brad Brennan, who is moving to join a newly-formed advisory board set up by Evolution's parent company, Metro Supply Chain Group, on April 1. The Canadian third-party logistics provider acquired Evolution Time Critical back ...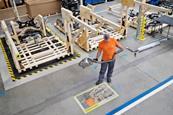 Škoda Auto has begun a large-scale trial of augmented reality (AR) technology to support logistics in the complete knockdown (CKD) centre at its Mladá Boleslav plant in the Czech Republic.