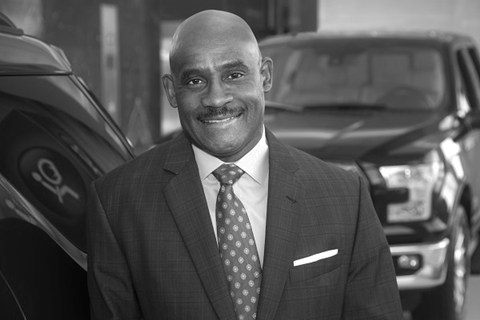 Frederiek Toney is president, Global Ford Customer Service Division, as well as vice president and corporate officer, Ford Motor
Company. He reports to Joe Hinrichs, President, Automotive.
Toney joined Ford in 2000, and has gone on to hold numerous leadership positions in logistics, operations, and parts and service.
His previous role was executive director, Global Material Planning and Logistics, which he held until 2009. Early in his career, Toney spent 16 years with Caterpillar Inc. in a variety of managerial assignments specializing in parts logistics. He then served for seven years at American Honda Motor Company, rising to the position of assistant vice president of the
company's parts division.
Toney earned a bachelor's degree from University of Alabama in Huntsville and an MBA from University of La Verne in La Verne,
California. He serves on the trustees foundation at University of Alabama and on his alma mater's school of business advisory
council, a seat he holds at Central State University in Wilberforce, Ohio, as well. Toney also sits on the board of directors for National
Action Council for Minorities in Engineering.
In 2007, World Trade 100 Magazine named Toney a Fabulous 50+1 decision maker in the global logistics field. In 2012, Black Enterprise
named him to its list of 100 Most Powerful Executives in Corporate America. Toney was named an Automotive All-Star both in 2014
and 2015 by Automotive News Magazine. In 2014, he was inducted into the Huntsville Madison County Athletic Hall of Fame, and
was awarded an honorary doctorate from University of Alabama in Huntsville in 2015.