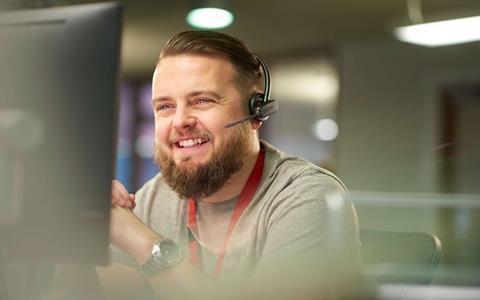 The Freight Transport Association (FTA) has launched a series of short films, in partnership with Think Logistics, to promote a career in the UK's supply chain to young people amid a recruitment challenge.
The industry body's Logistics Skills Report 2019, published in October, shows that declining EU net migration has contributed to a 43% rise in job vacancies in the transport and storage industry over the past 24 months.
The just-released videos, free to logistics companies, showcase the benefits of working within the sector through a series of case studies. Many are day-in-the-life shorts showing the reality of working in logistics.
All are designed to be promoted on social media channels and company websites. The videos were funded by the government's transport department on behalf of the sector.
Sally Gilson, who heads skills campaigns at the FTA, said: "With 64% of transport and storage businesses now facing severe skills shortages, it is imperative we attract new individuals into the workforce.
"A career in logistics can offer the variety, flexibility and opportunities for promotion that many young workers find attractive. That is why we need to ensure young people are aware of the benefits the sector can afford; these short films will help to communicate this in an accessible and easily sharable format."
Think Logistics' founder Steve Granite said: "We hope they will support new talent coming through, change perceptions of the profession and increase the number of people who consider logistics as a career path."
His organisation works with industry bodies and more than 40 logistics companies to promote the sector to 11 to 22-year-olds through workshops, mentoring, internships, work placements and support.
The FTA's Logistics Skills Report found that difficulties recruiting younger people in addition to existing employees reaching retirement age is exasperating the driver shortage at a time 60% of truck (HGV) drivers are 44 years or older and only 19% are under the age of 35.
Commenting on the report's finding that the sector's businesses are struggling to fill vacancies as the number of EU nationals immigrating to the UK continues to fall amid Brexit uncertainty, Gilson said: "The logistics sector is facing serious challenges in the recruitment and retention of labour: 59,000 HGV drivers alone are urgently needed to keep just to keep operations afloat.
"Businesses within the logistics sector are reliant on access to EU workers to help fill job vacancies; these workers currently constitute 13% of the entire logistics workforce."
The number of EU citizens moving to the UK for work is now less than half of those doing so during the peak period in the 12 months to June 2016.
The FTA is urging the British government to base its immigration policy post-Brexit on what the UK economy needs to remain functional, not "arbitrary" academic levels and minimum salary requirements as would be the case with the proposed Australian points-based system.