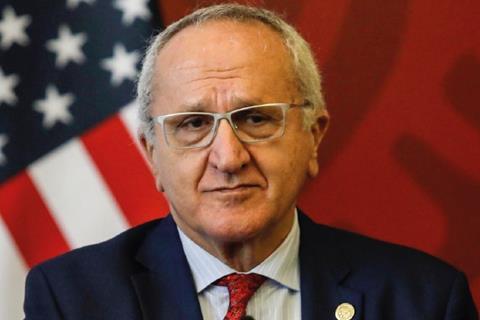 Jesús Seade serves as Undersecretary for North America for the Mexican Ministry of Foreign Affairs. He previously served as Chief NAFTA Negotiator for President Lopez Obrador. Seade holds a Chemical Engineering degree (Summa Cum Laude) from UNAM-Mexico, and a BPhil and DPhil degrees in Economics from the University of Oxford.
He has led a very global career straddling academia (in UK, France, Mexico, Hong Kong and China) and high-level public service nationally and internationally (Mexico's multilateral ambassador in the creation of WTO; and top or senior officer in the three leading global economic bodies: WTO in Geneva, and World Bank and IMF in Washington DC). As Ambassador to GATT, he led Mexico's playing a very influential and constructive role in the creation of WTO. As WTO Deputy Director-General he led economic work and relations with governments, legislatures, press and business sectors in member countries around the world. As IMF Senior Advisor he held final responsibility, under the IMF Board, for IMF policies (inc. each disbursement) towards three major countries in financial crisis in 1998-2001: Brazil, Argentina and Turkey, and later presided over all IMF transparency work (fiscal, banking and data).
As an academic, he has influential publications listed in doctoral programs in the US and Europe for over 30 years, in public finance, market structure and international trade. In Hong Kong and China he has been Vice-President of two leading universities and, in HK, he was a member of the Advisory Boards of the ministers of trade and of financial services.