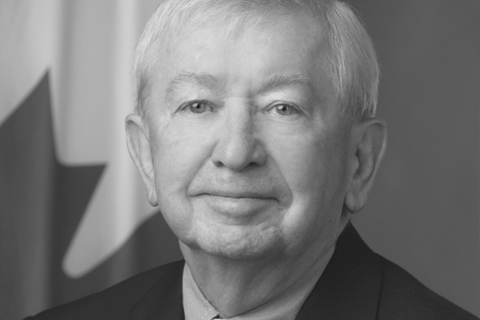 Joe Comartin was appointed as Canada's Consul General to Detroit in autumn of 2018, and is responsible for the states of Michigan, Ohio, Kentucky, and Indiana. His career spans the private and public sectors, and most recently academia.
Mr. Comartin began his career as a civil litigation lawyer in Ontario where he focused on criminal, family, and personal injury law. He was instrumental in founding the Canadian Autoworkers (CAW) legal services plan and served as managing director for the Windsor-Essex region. He also helped establish co-operative housing and the CAW Child Care Centre.
He entered Canadian federal politics in 2000 serving as a Member of Parliament (MP) for 15 years. Highly regarded by fellow MPs from all parties he was thrice recognized as Canada's most knowledgeable parliamentarian. In Parliament he rose to several leadership positions including Opposition House Leader and Deputy Speaker of the House of Commons.
Upon leaving elected office he became a distinguished political scientist in residence at the University of Windsor where he taught ethics and reform in Canadian Parliament and a constitutional law course.
Mr. Comartin and his wife Maureen have three adult children and seven grandchildren.