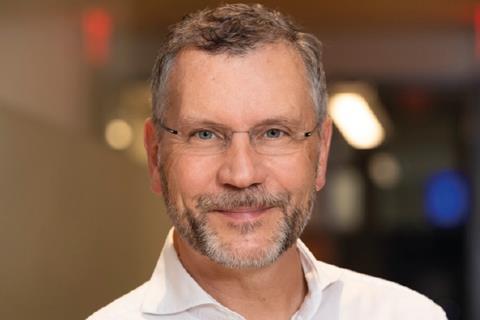 Lars started his career in 1980 as an apprentice in the largest Automotive Plant worldwide in Wolfsburg, Germany, where he was also born and raised. Later he studied Technical Engineering there and as well Business Administration in Braunschweig. Finally he postgraduated in 2015 with an International Management Diploma in St. Gallen, Switzerland and Boston, Massachusetts, USA.
After getting working experiences in Manufacturing, Logistics, Technical Development and IT his first foreign Assignment took him to Puebla, Mexico in 1996 where he was responsible for Organization of Business Processes, Structures and the complete IT Contracting of the Company.
In 2000 he moved back to Wolfsburg as Manager for the global Production Control System, from where he was called 2 years later to assume responsibility as Director IT and Processmanagement (CIO) in the huge Volkswagen Plant in Bratislava, Slovakia.
Getting back to Headquarters in 2006 he assumed several responsibilities in corporate Group functions like the Global Director of Packaging- and Containermanagement and later Director of IT Production and Logistics worldwide.
Besides his corporate responsibilities, Lars is a long time member of Bundesvereinigung Logistik (BVL), the German Logistics Association with Chapters worldwide. There he served 10 years as Committee Member for public funded, scientific Logistics Projects and was just recently appointed as the International Representant of BVL for Mexico.
Lars was born on June 2nd, 1962, is married and has three children.