Global shipping operator, A.P. Moller-Maersk, is aiming to develop inland logistics services and is looking for rapid growth in automotive logistics and chemicals.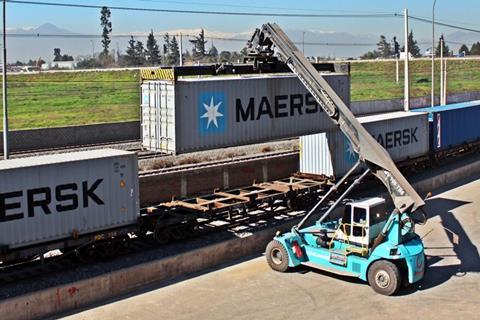 In an interview with the The Wall Street Journal (WSJ) at the end of June, Maersk's CEO, Soren Skou said the move to focus on inland logistics services was a result of the continued impact of the 2008 financial crisis on global trade. The move was also because of new challenges thrown up by the trade dispute between the US and China, Skou told the paper.
While it currently derives 80% of its earnings from maritime services, the company wants to derive 50% of revenue from inland logistics services by 2021. A spokesperson for the company confirmed that while automotive was already an important segment for Maersk there was further opportunity to expand its business in this segment beyond ocean activities.
Maersk's most recent financial report reveals that turnover was around $60 billion in 2012, while by 2016 it had declined to around $35 billion.
Maersk has 70,000 customers for which it provides ocean services but only a quarter of those use the company to move their goods from the ports to inland storage and distribution centres.
According to Skou, Maersk intends to run the inland service for automotive from customs clearance to distribution centre deliveries. For last mile services Skou told the WSJ he was on the lookout for brokerage firms and supply chain management companies in the automotive industry.
Next month Maersk Logistics & Services will integrate APM Terminals' Inland Services into its business to streamline its logistics operations.
The move by Maersk into landside services follows similar moves by other maritime services providers, including CMA CGM's buyout of Ceva Logistics earlier this year.