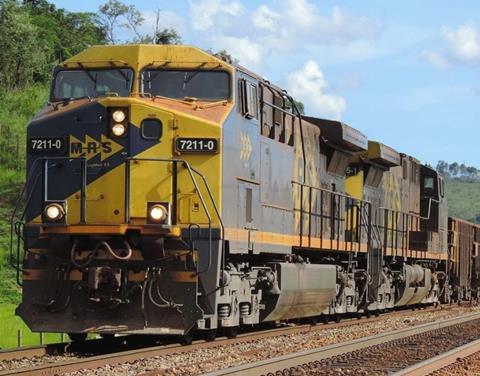 Brazilian rail operator MRS Logística is looking into ways of providing better logistics solutions for the Sul Fluminense automotive hub in the state of Rio de Janeiro. The hub is home to a number of vehicle assembly and tier supplier plants situated in the towns of Porto Real, Resende, Quatis and Itatiaia. They include Jaguar Land Rover, Nissan and truckmaker MAN.
MRS Logística simulated the inbound delivery of engines and other parts from the Port of Rio de Janeiro and found they could be brought directly to OEM and supplier assembly lines by rail. In doing so, reductions of 44% in CO2 emissions could be achieved according to MRS' CO2 calculator.
The company calculated that 4,000 containers a year passing through the port bound for the south of the state releases up to 68kg of CO2 annually if transported by road. By predominantly using rail, this figure fell to 37kg. In total, therefore, around 120 tonnes annually of CO2 emissions could be cut.
MRS pointed out that additional benefits including zero cargo theft and no road accidents.
In a statement, the company said that potential customers were seeing gains such as reduced costs, service predictability and reduced CO2 emissions. In response MRS is introducing a new more structured rail service to offer customers in 2020.