Dorothea von Boxberg will be taking over as CEO and chairwoman of Lufthansa Cargo on March 1 this year. She will move from her current role as chief commercial officer (COO) at the airfreight subsidiary of Deutsche Lufthansa and replace Peter Gerber, who is moving to become CEO of Brussels Airlines.
Gerber will at the same time assume the newly created position of Lufthansa Group chief representative for European Affairs in Brussels, representing the interests of the entire Lufthansa Group at a European level.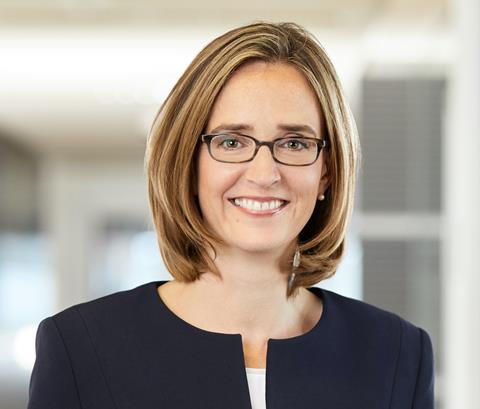 Prior to her role as COO at Lufthansa Cargo, which she took up in 2018, von Boxberg was head of global sales management at the company. She moved there from Lufthansa Passage, the passenger wing of the company, which she joined in 2007.
While at Lufthansa Passage von Boxberg and her team her team rolled out a new generation of business class seats and developed the Premium Economy Class, which was launched at the end of 2014.
She was appointed to the supervisory board of Lufthansa Cargo in 2018 and has responsibility for global sales and capacity management, product management and innovation and platform management of Austrian Airlines and Eurowings, also subsidiaries of Lufthansa.
Ashwin Bhat will replace von Boxberg as COO at Lufthansa Cargo. Bhat has been vice-president and head of cargo at Swiss International Air Lines in Zurich since October 2015. He joined the former Swisscargo in February 1999 and held various positions in revenue, transport and global area management ahead of his most recent role.