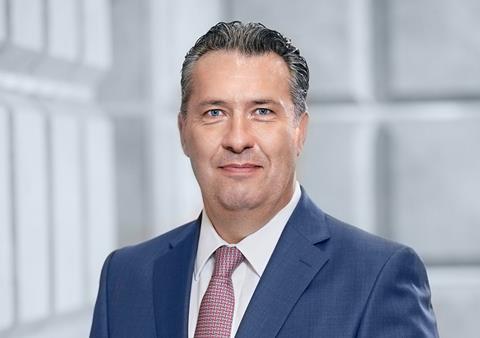 Matthias Holzammer (pictured) is back at Swiss parts manufacturer Autoneum, this time as CEO with the task of improving performance at the company's loss-making North American operations.
He was previously head of business group Europe, which he successfully restructured and transformed into a profitable operation from 2012 onwards, but left last January to take up a new professional challenge. He found it as CEO of Autoneum, a company spokeswoman told Automotive Logistics.
The "severe operational and commercial issues" being experienced in the North American operation mean the turnaround and improvement in results will take longer than expected.
Holzammer will devote himself to bringing the business group – and group – back to profitability as quickly as possible, said Autoneum.
Given the challenges in North America and volatile global market environment, he is the ideal choice to lead the company as CEO "with his industry experience, knowledge of Autoneum and track record in restructuring," said chairman Hans-Peter Schwald.
In its first-half financial report, Autoneum said operational problems at two US plants led to inefficiencies which caused losses to increase month-after-month towards the end of 2018. They were reduced in the first six months of this year thanks to extensive restructuring measures being consistently driven forward. The major goal of restoring delivery capability to both US plants was achieved.
Nevertheless, business group Americas reported a loss of 33.1m Swiss francs ($33.3m) before interest and tax (EBIT) in H1 versus year-ago earnings of 18.4m Swiss francs.
"Nevertheless, the local situation remains extremely challenging, particularly in view of the programme-driven increase in production volumes and additional new ramp-ups," Autoneum cautioned in its H1 report.
The company, which has worldwide operations, reported a group-wide net loss of 6m Swiss francs, contrasting with net profit of 60.1m Swiss francs in the prior year's H1.
Holzammer has taken over immediate effect from Martin Hirzel, who is leaving the company in agreement with directors. He will be available for a transitional period.
Thanking Hirzel for his "tireless commitment" to Autoneum over many years, Schwald said: "We wish him all success in his private and professional future and hope that he will maintain links with the company."
Before joining Autoneum in 2012, Holzammer held senior operational roles at various automotive suppliers, including managing director of production at Keiper in Germany.
Autoneum makes lightweight parts which reduce vehicle noise, ensure heat does not enter the passenger compartment and protects sensitive vehicle components against heat.