Semiconductor shortages have caused Volkswagen to rearrange production schedules at its Wolfsburg plant in Germany for the last two weeks in January. However, the carmaker believes that there will be "significant improvement" in supply over 2023.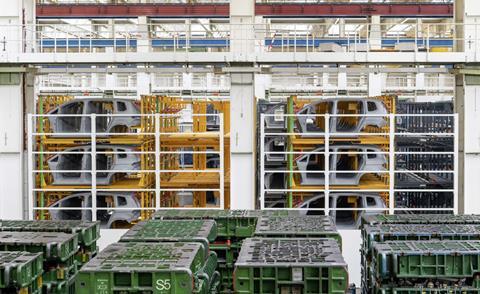 A spokesperson for Volkswagen's Wolfsburg plant told Automotive Logistics that it will cut only one Golf production shift on the two assembly lines between January 9-27 this year.
Assembly lines for the Tiguan model will continue to run as normal, meaning only one of ten shifts during the fortnight would be affected by the ongoing shortages.
Some other areas, beyond the Golf production line, such as the paintshop, will also be affected but VW said that the impact would be "very small".
VW said the shift adjustment was made because parts makers were unable to supply certain components for the Golf specifically. They included airbags and rear-view cameras for reversing maneuvers, parts that rely on microchips, which have been in shortage since the Covid lockdown.
However, Volkswagen said it believed there was hope for 2023 and that the semiconductor supply situation is gradually easing. A VW spokesperson told Automotive Logistics that it expects to see a "significant improvement" over the course of 2023 including at Wolfsburg as the supply of semiconductors gradually returned to normal.
Despite that, the automaker expects shortages of structural components to continue and for logistics to remain a challenge in the foreseeable future.