WHS Plastics, which provides plastic injection moulding products to the automotive sector, has opened a £3.5m ($4.5m) national distribution centre in Sutton Coldfield, in the UK Midlands.
The facility in Minworth will provide on-demand logistics services for carmakers, including Aston Martin, Bentley, BMW, Jaguar Land Rover (JLR), Nissan and Toyota. The 7,000 sq.m facility replaces three older warehouses on the site.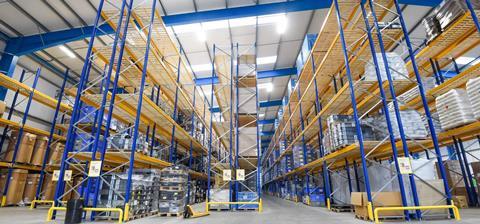 The facility is equipped with the latest warehouse management system (WMS) to manage stockholding and inbound and outbound movements as well as semi-autonomous forklift trucks. It also has a £500,000 racking system, which will provide the company with an additional 3,250 sq.m of warehousing capacity to support future growth prospects.
WHS is on a recruitment drive to support that growth and bolster its team of 15 staff.
"The development complements our hi-tech and automated production processes, thereby forming a key part of our future growth strategy to build upon our existing markets and open up new opportunities for the business going forward," said Paul Nicholson, group managing director at WHS Plastics."
WHS Plastics, which also has another UK operation in Runcorn, as well as having facilities in Cairo, Egypt, employs 630 people overall.