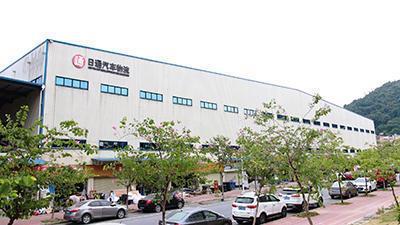 The Nippon Express (South China) subsidiary of Japanese logistics company Nippon Express, which provided services for the industrial and automotive sectors has relaunched itself with a focus purely on automotive logistics.
Renamed Nippon Express Automotive Logistics (China) to emphasise the new focus, the company will look concentrate on the provision of services for carmakers in China, including electric vehicle (EV) parts procurement logistics, maintenance parts logistics and finished vehicle transport.
It has branches in Guangzhou, Zhengzhou, Shanghai, Tianjin, Dalian, Wuhan, Foshan and Xiangyang, and a workforce of 780 employees.
Since starting up in 2008, Guangzhou-based Nippon Express (South China) has provided milk-run and trunk transport of automotive parts by making use of parent Nippon Express Group's trucking network to make just-in-time (JIT) deliveries to assembly plants.
The subsidiary has its own logistics hubs and offers a round-the-clock parts inventory/order management service. It also provides exhibition goods transport.
The company's ocean cargo transport and overseas removals operations have been transferred to the Guangzhou branch of Nippon Express (China) to aid Nippon Express Automotive Logistics (China) in focusing on its new role.