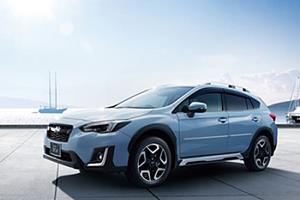 Japanese OEM Subaru has suspended production for around a week at its Gunma assembly plant because parts suppliers suffered flooding and other damage as Typhoon Hagibis passed through the country.
The carmaker shortened operating hours as the storm approached on October 12. The factory in Ota, about 80km north of Tokyo, returned to normal on October 14, only to suspend operations two days later due to supply disruptions as some component makers were not producing, the Japan Times newspaper reported.
Subaru has offered support, including sending its own staff, to suppliers as they repaired damage and cleaned up after the typhoon.
The company intends to restart operations at Gunma by October 25. It is also examining the impact of the suspension on production plans and finances. The effect on production is muted because none was planned last weekend or early this week due to enthronement ceremonies for Emperor Naruhito.
The Gunma plant produces around 2,500 vehicles a day, and makes the Levorg, Impreza, Subaru XV, WRX and Subaru BRZ models.
At Toyota, the company said one to two shifts at some factories were affected by the typhoon, with operations back to normal from the 14th.
"However, some of our suppliers are facing damage and we are working with them to provide support," added the carmaker, which describes disruption to its supply chain as minimal.
Mazda said there was no impact on operations, but as it has heard some suppliers were flooded it is collecting information and monitoring the situation.
Also, local media reported Mitsubishi Fuso Truck and Bus temporarily halted some operations at its Kawasaki plant due to typhoon damage to suppliers, while Mitsubishi is monitoring its supply lines.
Automotive audio equipment maker Alps Alpine suspended operations after some equipment was soaked at a plant in Iwaki city. Initial estimates were of a break in output lasting more than ten days.
Electronics producer Panasonic halted its Koriyama plant because it was inundated when the nearby Abukuma River burst its banks. Panasonic was quoted as saying it is uncertain when the plant will resume work.