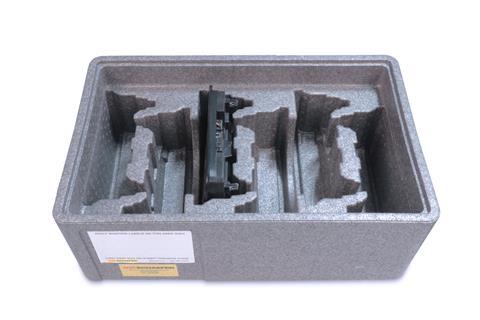 Reusable packaging systems company SSI Schaefer will provide design, manufacturing and distribution support to large industrial manufacturers, with an emphasis on the automotive industry.
The company, based in North Carolina is expanding its services through a sales agreement with Woodbridge, a material technologies' company, which produces foam for applications in the automotive industry.
The foam is lightweight, ideal for transporting sensitive components and cost efficient for reusable packaging, according to the company.
Through the agreement, SSI Schaefer's packaging systems division will act as the sales entity pursuing returnable, moulded particle foam packaging opportunities and support coverage throughout North America.
"This agreement continues our path to provide the widest array of product to our customers," said the division's vice-president Andy Schumacher.
A company spokesperson told Automotive Logisitics: "SSI Schaefer has a significant sales channel where Woodbridge has manufacturing - Canada, Mexico and the United States. It also has existing relationships with tier one and tier two OEM suppliers, giving OEMs immediate access to the expanded polypropolene (EPP) product line."
Woodbridge's vice-president and general manager of formed plastics, Dean Varley, said: "This partnership strengthens Woodbridge's goal of providing sustainable reusable products to the market."
SSI Schaefer provides storage, materials handling, logistics and reusable packaging to businesses throughout North America.