Digital supply chain and packaging specialist Surgere has become a member of the Blockchain in Transport Alliance (Bita), a US-based organisation aimed at helping to educate, advocate and establish standards for blockchain applications in the transport industry.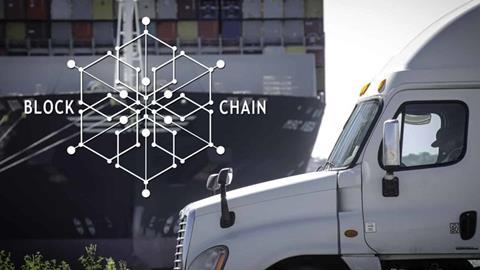 Surgere said becoming a member of Bita was another tool it could use within its cloud-based software offering. It said it saw blockchain as an additional layered technology to enhance its ability to identify and track transactions digitally, and then share that information.
"Blockchain enables instant visibility of inventory transactions, captured by Surgere's extremely accurate RFID solutions, which can be immediately and collectively processed throughout the supply chain," said Rusty Coleman, Surgere's vice-president of digital transformation. "That visibility can remove artificially created demand patterns and make visible smooth and continuous demand for tier [suppliers] near real-time."
Potential gains include operational efficiencies and reduced lead times across the supply chain, he added.
Surgere, headquartered in North Canton, Ohio, is the leading light behind the Automotive Data-Ecosystem which links OEMs, tier suppliers and logistics providers through a data system which provides visibility on returnable containers at every stage of their movement between supplier and vehicle maker.
"Each year, the automotive industry loses between 16% and 18% of reusable packaging assets which amounts to an enormous multi-billion-dollar problem," said CEO Bill Wappler.
Blockchain digitalisation introduces a new concept of offering shared documentation and transactional data to the stakeholders engaged in a shipment, while 'blocking' outsiders from manipulating or altering key data.