The car carrying sector is vulnerable to market fluctuations and usually suffers during a downturn as car buyers put off purchases. However, Gintarė Miliūtė and Rostislav Vyrostko, senior executives at Hegelmann Group, say there are ways to cope with the challenges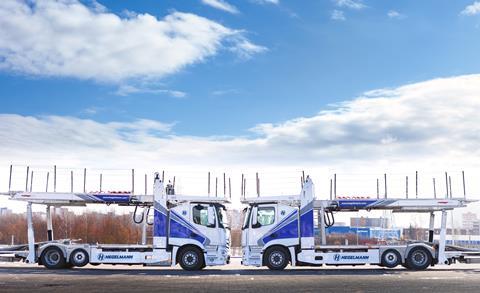 Globalisation is having a major impact on the logistics business. Customers no longer need just one individual service, but instead want all logistics services with a single order, says Gintarė Miliūtė, head of sales and purchasing in the vehicle transport department at Hegelmann Group.
"This is especially felt in the car transportation business. Carmakers need to be offered not only transportation of car parts, but also logistics solutions for manufactured vehicles. The goal of the companies in this sector is therefore to establish long-term business relations and continuously increase customer satisfaction through the services provided," says Miliūtė.
Supplying companies with only one type of logistics service would be a simpler solution, but Miliūtė says it is worth exploring every opportunity to survive and meet customer expectations. "It is noticeable that large companies with a wide range of services are more likely to survive a crisis, while small companies without long-term contracts and with direct customers find it more difficult to survive in a fluctuating economy," Miliūtė points out.
Seasonality is first and foremost among the challenges facing all car transportation companies. Rostislav Vyrostko, head of the vehicle transport department at Hegelmann Group, says companies need to adjust to market fluctuations felt particularly at the start of the year and in the second half of the summer, when factories and cargo volumes slow down. Conversely, autumn and spring see high volumes of cargo requiring transportation, meaning that the logistics chain needs to be carefully planned and prioritised to deliver them all on time.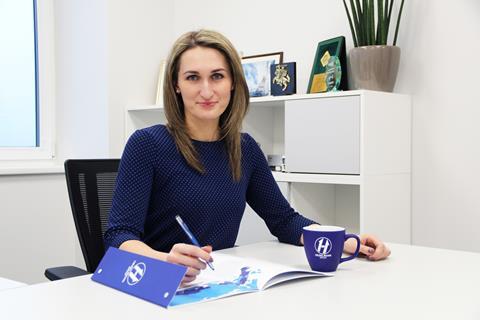 Another important factor is that a new car is a luxury rather than a necessity, so this market is one of the first to experience a developing crisis. Unlike trucks, which carry almost everything, car carrier trailers are specific vehicles designed to carry only cars, limiting the customer base.
Political and economic challenges also affect this market, with the passing of laws directly influencing companies' activities, strategies and decision-making.
Trained staff in demand
Having a sufficient team of qualified drivers is crucial in the car carrier trailer business. Vyrostko notes, however, that there is currently a shortage of professionals throughout Europe, with drivers in this sector facing higher demands and more difficult working conditions than truck drivers. Car carrier trailer drivers bear a major responsibility in having to load and secure cars themselves, often with millimetre-level accuracy and regardless of the weather. Vehicles are also transported in open trailers, which can affect the quality of service – so companies must always foresee potential risks.
"For these reasons, the qualifications of our employees are important. We conduct a particularly strict selection process for drivers; before we entrust them with a car carrier trailer and send them to serve customers, we thoroughly check the driver in our database both in Lithuania and Europe," says Vyrostko. "Expanding operations and buying new car carrier trailers requires a professional and motivated team, so we're constantly training our staff and improving our working conditions."
"Quality must accompany every cargo delivery, with the customer feeling secure that it will be transported without any difficulty," says Miliūtė. "Drivers represent us in serving our customers, so we take special care with their qualifications. In this niche market, where all major customers know each other, it is necessary to work responsibly and there can be no mistakes."
Competing with big players
Vyrostko says large players will assume an increasingly prominent role in the sector in future. There is currently a tendency for large companies to buy smaller ones to gain a greater share of the market – a trend that can be a challenge for everyone. "This can also have negative consequences for these companies, when large customers decide to cooperate with companies that do not dictate conditions, but balance quality and healthy growth," he explains.
Hegelmann Group itself is now a big player in the market, having built up its fleet from just five trucks operating in Europe in 1998, when three brothers
established the company. In 2004, the German-owned cargo transportation and logistics company became established in Kaunas, Lithuania, and set up branches in many European countries in order to be as fast and reliable as possible. The vehicle fleet currently consists of 3,500 trucks.
"In 2013, we began working with car carrier trailers to compete with major players in the international market and to offer our customers the full range of car services available. We currently have 170 trucks and are in the process of expanding our car carrier trailer fleet, based on market and customer needs," says Vyrostko.
Germany, Belgium, France, Switzerland and Italy remain among the biggest markets for Hegelmann Group, but the company's car carrier trailers can be seen throughout Europe, including Scandinavia. Talking about market conditions, Vyrostko says: "Due to strict cabotage law or local market needs, we are expanding our fleet of car carrier trailers registered in France and Germany. This allows us to carry an unlimited amount of cargo, even across short distances within the country."
Strength in technology and diversity
Vyrostko says that smaller companies face a major fight for survival amid globalisation, so it is worth consistently developing operations through measures such as investing in the best technology and providing additional funds for car carrier trailers that transport electric vehicles as the demand for them grows.
"Experience shows that companies that do not invest in new technology and do not have sufficient resources to maintain and train drivers have no prospects for survival," Vyrostko states.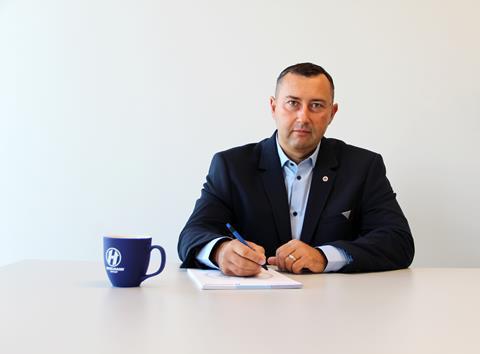 A diversified client base can help with several of the challenges currently facing car transportation companies, for example market fluctuations and seasonality. "While working with car manufacturers is a priority for us, we have a very large network of small but important and valuable customers with no seasonality. These help to balance the challenges of seasonality in the car carrying business," says Miliūtė.
With this in mind, the Hegelmann Group offers four types of such trailer to the market. Cars can be transported by large trailers, six-car trailers, covered trailer, trailers used for luxury vehicles and prototypes, and H&H trailers that carry heavy goods vehicles. "All of this offers an advantage over other companies and, at the same time, helps protect the business in the event of a crisis," says Miliūtė.
At present, there is widespread talk of a potential future crisis, so it is important to anticipate how to adapt to possible economic changes when investing and expanding. "Using new technology and ensuring a large and professional team, the ability to expand and desire to improve – there are many opportunities to survive even amid market changes," says Miliūtė. "Although it is not easy to work with so many different clients and requirements, we do it well by striving to look into each of their expectations. Everyone needs to adapt to the prevailing system and look for different, sometimes unconventional solutions."
Miliūtė says it is worthwhile for every business to establish a personal relationship with the customer and improve the linguistic and marketing skills of their team. Enthusiasm, perseverance and consistency are keys to success in any category of business.