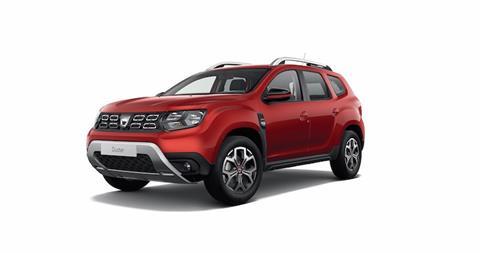 Renault has outlined plans for the distribution of four vehicles in Nigeria from October this year, which includes local joint venture production from semi-knockdown (SKD) kits of two models and the import of finished vehicles from Brazil.
The French carmaker said it would be assembling the Renault Logan and Dacia Duster in Nigeria with local conglomerate Coscharis Group at the latter's assembly plant in the capital Lagos. The vehicles will be assembled from SKDs imported from Renault's plant in Pitesti, Romania, where the Logan and Duster are made. A spokesperson for Renault said that no local content from Nigeria was planned at the initial stage of production.
The choice of local production from SKD imports reflects the high tariffs on imports of new finished vehicles to Nigeria, which currently stand at 70% (from 20% in 2015). Tariffs were raised by the government of president Muhammadu Buhari to stimulate local production. SKDs are charged at between 5% and 10% depending on whether the car body is fully painted and glazed.
In addition to the assembly in Lagos, Renault is importing the Renault Kwid and Renault Oroch as completely built units from its plant in Curitiba, Brazil. The company will pay a reduced 35% tariff on these vehicles (subject to quota) under the import regulations because it is producing the other two vehicles locally.
Renault's spokesperson said it was too early to specify import volumes in either case at this stage.
All four vehicles will be distributed through the Coscharis Motors sales and service network in Nigeria, including five outlets in Lagos. Renault previously sold vehicles in Nigeria under a contract it had with rival conglomerate Dana Group, which ran from 2014 to 2017. Now the carmaker is keen to answer demand from a growing middle-class consumer base in the country.
"With a population of over 200m, Nigeria is a strategic African country where Groupe Renault will extend its footprint," said Fabrice Cambolive, senior vice-president and chairman of the Africa, Middle-East India Pacific region of Groupe Renault. "The Coscharis Group is a recognised player in [vehicle] assembly and distribution. Thanks to their expertise and our products adapted to the local needs, we will be able to answer immediately to the customers' demand in Nigeria."
Groupe Renault said it had an 18% market share on the African continent, with 216,000 vehicles sold last year, which put it ahead of its competitors. The most important countries for sales volume are currently Morocco, Algeria, South Africa and Egypt but it is now looking to respond to demand in countries such as Nigeria.