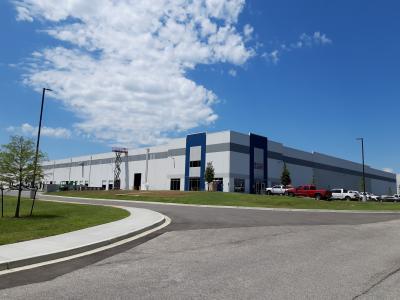 US truck and bus manufacturer Navistar International is opening a new parts distribution centre (PDC) in Olive Branch, Memphis, on 26 August to cater to the demand for parts and quicker maintenance turnaround times.
It will handle a wide variety of components, produced by Navistar and other part manufacturers, with operations based on the company's proprietary predictive stocking programme, Charles Lester, Navistar's director of North American distribution told Automotive Logistics.
The 27,871sq.m base will serve regional dealers with stock and emergency orders. It will also enable Navistar to deliver parts the next day to more than 95% of its dealer customers, thanks to a centralised location and proximity to delivery company FedEx's world hub in Memphis, Tennessee.
"Because of its proximity to the airport, the new PDC can accept next-day air orders up until 10pm CST and FedEx can process the orders that same night for next-day pre-8am delivery," said Lester.
In a statement, Josef Kory, senior vice-president, parts, commented: "Quicker parts turnaround means faster maintenance repair times and less downtime for fleets…
"Not every parts service emergency is going to happen during an average 9am to 5pm workday. Filling the time-sensitive gap of parts delivery is our main goal and Memphis is the key to getting there."
The Memphis PDC is Navistar's seventh in the US and tenth in North America. The others are at York (Pennsylvania), Las Vegas (Nevada), Atlanta (Georgia), Dallas (Texas), two at Joliet (Illinois), Edmonton (Alberta, Canada), Hannon (Ontario, Canada) and Querétaro (Mexico).
The Navistar group produces commercial and military trucks, school and commercial buses, diesel engines, and truck and diesel engine service parts.