As the year draws to close, major uncertainty regarding both Nafta and Brexit remains, as well a lack of clarity on what any changes could mean for the global automotive sector and the logistics industry that supports it.
During the past 12 months, OEMs have made major strides towards an electric vehicle future, announcing investment plans into various plants to allow them to produce such vehicles. Leader in this field, Tesla, also began manufacturing of its more affordable Model 3 car, although production has not gone very smoothly so far.
The logistics sector was struck with a number of man-made and natural events, including the major cyber-attack that affected shipping and courier firms, and the powerful hurricanes that pummelled the US and parts of the Caribbean.
Many of these factors have teed off what is undoubtedly going to be an eventful 2018…
January
­– The new year started with
Ford confirming it was cancelling plans to build a $1.6 billion assembly plant in San Luis Potosi, in north-central Mexico
, citing slowing demand for the smaller vehicles intended for the plant for its decision, rather than criticism from president-elect Donald Trump over production in Mexico for export to the US.
– As promised in his 2017 election campaign, US president Donald Trump issued his first executive order by officially withdrawing the US from the Trans Pacific Partnership (TPP) trade deal. He also confirmed plans to renegotiate the North American Free Trade Agreement (Nafta) with neighbours Canada and Mexico.
February
–
Daimler confirmed investment of more than €250m ($263m) in its first Russian production facility
to begin making Mercedes-Benz cars in the country from 2019. Later, In November,
BMW also announced plans for a Russian plant
.
– French carmaker Groupe PSA confirmed it was in talks to acquire General Motors' European business, which included the Opel and Vauxhall brands. The deal was completed in July, with major implications for both brands.
🎥 Today, @Opel & @vauxhall join @GroupePSA: find out more about their history ➡️ https://t.co/9w1GkxfVc0 pic.twitter.com/gCmSL4B2ds

— Groupe PSA (@GroupePSA) August 1, 2017
March
– The investigative arm of
Mexico's competition commission highlighted a lack of competition in Mexican rail interconnections
, recommending a number of remedies.
– The UK triggered Article 50, officially starting the two-year countdown to Britain leaving the EU. The UK's plans to leave the single market and customs union has raised many questions about integrated supply chains.
Recently, after much back and forth, the UK and EU reached an interim agreement over key separation issues that would allow trade negotiations to begin in 2018.
---
$15 billion
The amount paid by chipmaker Intel to buy driverless vehicle technology firm Mobileye as it made a massive push into the autonomous car sector . The acquisition of the Jerusalem-based technology company gave Intel access to a vehicle systems, data and services market it said would be worth up to $70 billion a year by 2030.
---
April
[mpu_ad]
– Wallenius Wilhelmsen Logistics ASA began trading on the Oslo stock exchange following a major restructuring and the consolidation of WWL, Eukor Car Carriers and American RoRo Carriers to form the world's largest car-and-truck-shipping line.
– Kia Motors confirmed the signing of an agreement with the State Government of Andhra Pradesh, India, to build its first manufacturing facility in the country for $1.1 billion. Hyundai Motors, which controls Kia, is already the country's second largest OEM.
May
–
General Motors (GM) announced further restructuring of its international business
, including moving to an export-only production model in India and exiting the South African market altogether.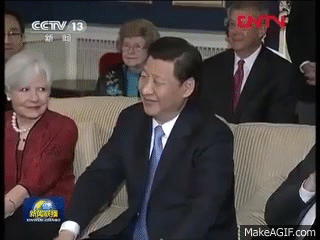 – China's president Xi Jinping announced investments of $124 billion toward further developing transport and logistics links across the 'New Silk Road'. Government subsidies have been supporting many new automotive services along the China-Europe rail route, including Volvo Cars from China handled by Changjiu Logistics.
June
–
Mexico fined several shipping lines over historic price fixing
.
Australian authorities
and the
US Department of Justice
followed later in the year with convictions and indictments at nearly all major ro-ro lines.
– A massive cyber-attack hit global shipping companies in a move later estimated by FedEx's TNT Express division and container-shipping giant Maersk to have cost as much as $300m each.
July
–
Volvo Cars announced that all its cars launched from 2019 would have an electric motor of some kind
.
Mercedes-Benz and JLR later made similar commitments
to offer electric motor options in all model lines.
---
"Production hell"
Tesla chief executive
Elon Musk admitted the company faced a tough period
as it began ramping up manufacturing rates, even as the first Model 3 electric vehicles were finally delivered to customers. The company continues to struggle to produce in line with its targets.
---
– A Goods and Services Tax (GST) was finally introduced in India, replacing multiple individual state taxes and encouraging the redesign of supply chains with a smoother flow of goods around the country – although the initial rollout was somewhat messy.
– The first dedicated rail shipment of China-made Volvo S90s rolled into the Belgian port of Zeebrugge, just 20 days after leaving Daqing in Heilongjiang province. Exports are now moving on regular services along the route.
August
– A high-speed rail tunnel being built underneath the German town of Rastatt collapsed, resulting in major delays and diversions as the existing main line railway, used by 200 freight trains per day, was shut for almost two months.
– Toyota and Mazda formed an alliance to build a $1.6 billion plant in a yet-to-be-determined US location. At the same time, Toyota delayed plans for a new plant in Mexico until 2020.
– Hurricane Harvey and later Hurricane Irma made landfall, causing major damage across the Caribbean and in the US states of Texas and Florida, as well as disrupting shipping and ports. It was later estimated that over 1m vehicles may have been written off in the wake of the weather events, which lead to sales increases later in the year.
– Talks to renegotiate Nafta officially began between the US, Mexico and Canada. The US has since demanded major increases in the local and US content requirements in the agreement for manufactured vehicles, which the other two countries have opposed as "unworkable", putting the 24-year old agreement at risk.
September
– Private equity giant
Carlyle Group bought one of North America's largest finished vehicle transport and logistics providers
, United Road Services.
– Mercedes-Benz announced plans to invest $1 billion in its US electric vehicle and logistics capabilities; it followed multiple EV and battery-related investments by the OEM this year in Germany and China.
October
–
General Motors
and later
Volkswagen Group announced major investments in Argentina and Brazil
as the South American market showed some signs of recovery.
– Just weeks after Toyota produced its final vehicle in Australia, GM marked the end of production at its Elizabeth plant in South Australia and with it the official end of car manufacturing in the country. A year earlier, Ford closed its factory in Broadmeadows.
https://youtu.be/g6u6LAof0S4
– Several corporate scandals rippled through Japan's supply chain. Kobe Steel admitted to having shipped thousands of tonnes of products in the previous year that did not meet specifications, leading to production slowdowns and extra checks. Separately, Nissan later admitted to inappropriate practices in the final inspection of vehicles and was forced to halt certain production across Japan for two weeks. Subaru also admitted to inspection issues but maintained output.
November
–
Volkswagen revealed plans for nearly €22.8 billion of global investment
to prepare its plants for modular production and electric vehicle manufacturing capabilities.
– Tesla unveiled its electric class 8 truck, which it said had a range of 800km at maximum weight. A number of logistics firms, including JB Hunt, Girteka and UPS have announced orders. Deliveries are expected to start in 2019.

December
– The long-awaited
mandate for electronic logging in the US
took effect, raising questions over compliance and capacity.
– Ford and Chinese e-commerce giant Alibaba signed a three-year agreement to explore cooperation and connectivity, cloud computing, AI, mobility and digital retail, including the use of digital platforms to change how vehicles are purchased and owned in China.