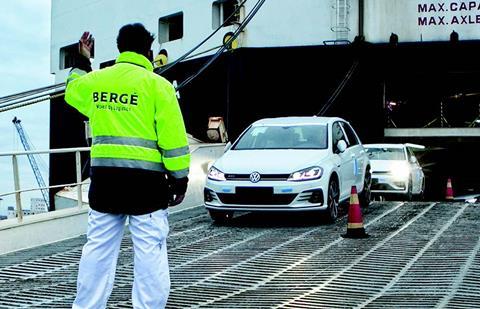 Bergé is leader in vehicle logistics in Spain, operating more than 1.3m cars in its port terminals, with multimodal connections (ship, train and truck), with a presence in the ports of Vigo, Santander, Tarragona and Sagunto as part of a network of 27 ports that handle more than 30m tons per year by attending 10,000 calls per year.
As a shipping agency, Bergé offers the organisation and coordination of the services required by a vessel before, during and after its calling at a port, including customs services. Bergé has established itself as the main vehicle logistics operator in Spain and is also present in international markets such as Mexico and Colombia. Using its own management systems always affords it complete traceability of vehicles.
Bergé has the best technical means and human resources together with a specialised logistic service offer for automobiles, including areas dedicated to vehicle and high-and-heavy handling with a storage capacity over 1m s.q.m. It has the most demanding quality certifications and is a member of the main associations that guarantee the efficiency and regulatory compliance required in the automobile logistics and rolled and static cargo sectors.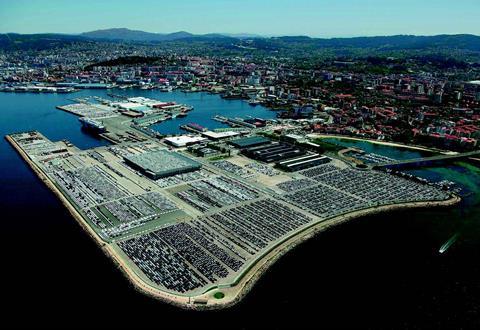 Bergé is part of Bergé y Compañía, founded in Bilbao in 1870, and today is present in the shipping and port sectors and distribution of vehicles and logistics in ten countries with 4,500 employees. In 1979, it began through Bergé Auto to diversify its business with the importation of industrial equipment and the formation of car distribution companies, at present work
ADDITIONAL INFORMATION
• 1.3m vehicles handled per year
• Certifications: AEO, ISO 9001:2008, ISO 14000:2004
• Bergé is active in the ports of Vigo, Santander, Tarragona, Sagunto and Santa Marta (Colombia)
• Existing customers include: OEMs: Hyundai, Kia, BMW-Mini, Nissan, Ford, Fiat, Volkswagen Group, Ssangyong, Infiniti, Toyota, Lexus, Renault, Mercedes, Volvo, RAM, Dodge, Chrysler, Jeep, Peugeot, Citroen, IVECO, Opel Shipping lines: WWO, Eukor, Hyundai Glovis, K-Line, Höegh, MOL, NYK, EML, KESS, MCCL, VWL, Neptune, Bahri, Suardiaz, UECC, Balearia, Acciona, CSAV, Grimaldi
• Other services include: AEO, in-house customs clearance, bonded store, releasing agent
BERGÉ CAR TERMINALS
• Vehicle annual throughput: 1.3m
• Releasing agent services: 300,000 vehicles
• High-and-heavy and rolled cargo handled: 160,000 tons
• Vessels operated: 1,000
• Total surface available: 1 million sqm
• Total capacity: 45,000 units
• Quality certificates: ISO 9000:2008 certification; ISO 14000 certification; Authorised Economic Operator (AEO)
• Memberships: CETM – Car Transport and Automotive Logistics Association; ECG – Association of European Vehicle Logistics