Thanks to nearly 50 years as a multimodal supply chain solutions leader, Hub Group has experience in logistics across all automotive sectors including OEM, tier one and tier two automotive parts suppliers across your North American supply chain.
With sales personnel and operations spread out across North America to meet your needs from coast to coast, Hub Group is equipped to drive out complexity and cost wherever possible, and ensure that your automotive goods arrive intact and on time, every time.
Our familiarity working with a variety of multi-billion-dollar companies allows Hub Group to offer customised strategic solutions that fit the unique needs of your automotive supply chain.
Plus, our cutting-edge technology provides full end-to-end visibility with dynamic ETAs fuelled by machine learning and artificial intelligence, helping you stay ahead of your supply chain in motion.
Our solutions include:
• Aftersales automotive parts distribution
• Production support capabilities
• Network optimisation
• 24/7 bilingual customer service and service recovery
• Product visibility in supply chain
• Dedicated fleet
• Customised automotive solutions
• Warehousing and consolidation
Heading south
Hub Group's intermodal network in North American markets mirrors the current automotive industry trend of assembly
plants moving southward, with new plants springing up in TN, SC, AL, GA, MS and TX.
By placing truck terminals and driver operations in each of these markets, as well as MI, OH, IN, IL, WI, PA and CA, our automotive logistics operations also reflect major OEM distribution centre locations, thereby providing a source of nearby capacity and expertise to address your automotive supply chain opportunities and challenges.
In addition, our local presence in the Mexican market and our asset-based fleet make shipping your products across the border seamless and efficient. Therefore, Hub Group is uniquely situated to provide compelling transportation solutions for plants and distribution centres across all of North America.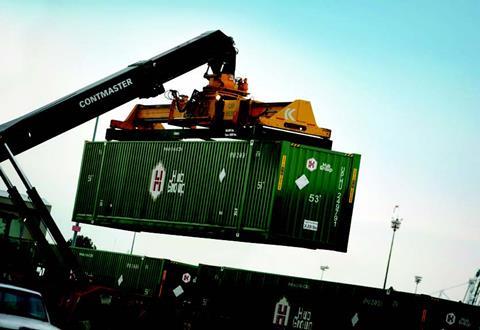 ADDITIONAL INFORMATION
• 6% of business in automotive
• Annual turnover: $4.4 billion
• Active in US, Canada and Mexico