Landstar is a recognised leader providing integrated transportation management solutions and safe, reliable transportation logistics services to the automotive industry for 30 years.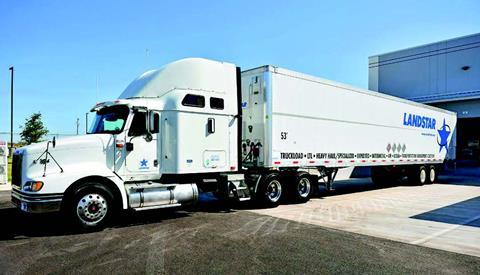 Landstar's unique global transportation system of independent agents and capacity providers offers you greater flexibility to meet your needs and provides a single point of contact for automotive logistics solutions.
Put Landstar's vast trailing and capacity resources to work for your operation and let our automotive industry experts help you improve supply chain efficiency and cost-effectiveness.
• Truckload – Over 69,000 approved truck capacity providers and 16,000 pieces of trailing equipment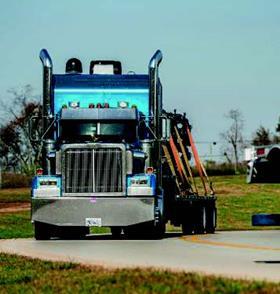 • Flatbed/stepdeck – Over 1,300 stepdecks and 1,100 flatbeds
• LTL van/flat – Contract pricing with the major LTL providers
• Specialised and heavy haul – Double drops, extendables, removable goosenecks, multi-axles, steerables, Schnabel trailers, plus 40 80-ton capacity lowboys
• Expedited ground/Emergency/Time definite – Dedicated capacity including cargo vans, straight trucks and tractor trailers
• Rail intermodal – Relationships with major railroad transport and stack train operators. Service into Canada and Mexico
• Border crossing – Door-to-door service into Mexico and Canada. OTR, rail intermodal, air, ocean and transfer/ transload expertise. FAST-certified Canadian-domiciled BCOs and C-TPATcertified Mexican carriers
• Air – Global air express, air cargo or air charter regardless of cargo size, type, origin or destination
• Customs brokerage – Document preparation/ coordination, shipment entry and customs clearance
• Ocean – Import/export, container/ less-than-container loads, refrigerated, containerised and over-dimensional break bulk. FMC-licensed NVOCC and Ocean Freight Forwarder
• Project cargo – Synchronised break bulk, heavy-lift and oversized cargo by land, sea or air.
From capacity procurement and strategic planning to execution and administration, Landstar can become the logistics arm of your company. We'll work with you to plan, schedule and execute your vision through specialised services tailored to your needs.
Landstar has the capacity and logistics resources you need to handle any event – planned or unplanned.