Port Canaveral (Overview)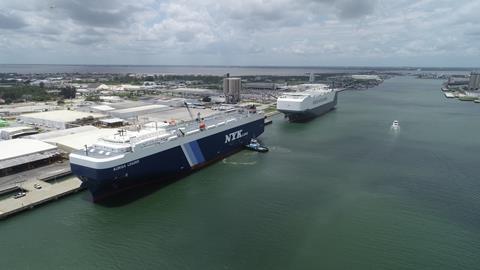 Ship Central & Save
Port Canaveral is the most economical and convenient ocean gateway in Florida. Strategically located on the East Coast of Florida – directly on the main Atlantic shipping lanes – Port Canaveral offers cost saving advantages as a Southeast auto gateway.
Florida is one of the nation's biggest auto markets, and Central Florida is home to some of the world's largest automobile and heavy equipment auctions. With the port's deep-water multipurpose berths adjacent to its auto processing facility, Port Canaveral offers the advantages of quick vehicle offload, uncongested intermodal connections and shortened drive times to keep inventory closer to dealer networks and better supply chain optimization.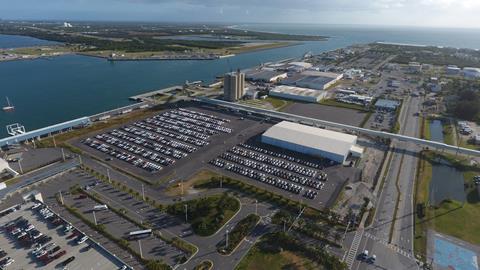 On-Terminal Auto Processor
Port Canaveral's auto processing facility is well lit, secure, paved and lined and includes a climate-controlled warehouse equipped with LED lighting and designated vehicle traffic lanes. To keep pace with market demands, Port Canaveral offers a cutting edge, cloud-based terminal operating system and personalized solutions to meet individual customer requirements. A well-trained dedicated workforce can handle up to six vehicles per driver an hour resulting in quick offloading of vehicles to the first and last point of rest.
Highlights
Pre-delivery vehicle inspections
Custom inventory management
Coordination with transportation
Tailored vehicle processing
Personalized status reports
Customs clearance assistance
Quick Facts
Dedicated RO/RO berth
Cloud base terminal operating system
Short transit time from buoy to berth (45 minutes)
Shortened drive time to all major Florida markets
Foreign Trade Zone #136