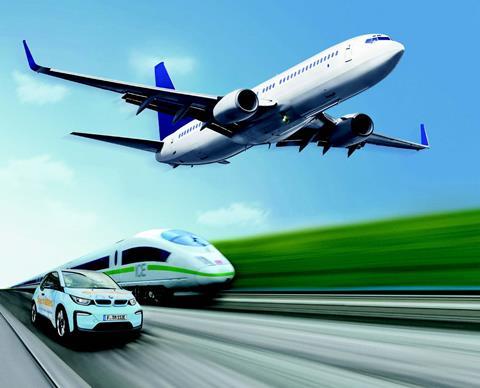 time:matters is the expert for urgent transports and complex logistics tailored to the automotive industry.
A global network and our own operations at several airports, including apron access with physically supervised loading, guarantees you maximum control of your urgent shipments.
Time-critical parts for the automotive industry are transported quickly and reliably via air, rail and road.
Based on your requirements we develop individualised and flexible Special Speed Logistics solutions to solve supply chain challenges, avoid assembly line stoppages, ensure seamless production and be a reliable partner in value creation. We are specialised in solving time-critical situations – with both contingency and planned emergency solutions.
Our own global network and local knowledge
As part of the Lufthansa Group, time:matters provides next-flight-out services with priority access on several airlines.
With offices and hubs in Europe, Asia, the Middle East and the USA, our multilingual operational expert teams are available 24/7. Our multimodal air, rail and road network services are combined with customised offerings such as onboard couriers, to guarantee highly reliable door-to-door worldwide transports – delivering your time-critical shipments as fast as possible.
Our in-house customs specialists offer the full range of customs procedures.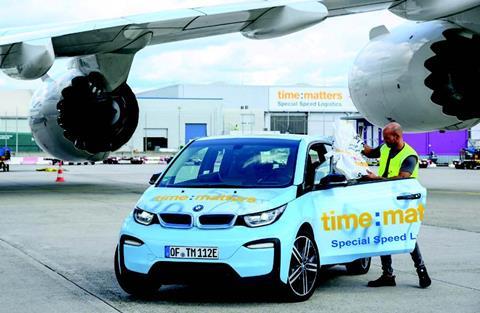 Speed and reliable service
Our customer service experts are available 24/7 to provide the right transport solution for you in less than 15 minutes after receiving your inquiry. Via time:matters airmates, our unique onboard courier platform, you receive a quote in less than a minute with the best price for personally accompanied hand-carry transports. Active tracking and proactive status updates of each shipment are part of our comprehensive service. All consignments benefit from dedicated transportation, ensuring the fastest handling and transit times at all airports.
ADDITIONAL INFORMATION
Our Special Speed Logistics services and solutions – your advantages:
• Next-flight-out (NFO) services
• Onboard courier (OBC)/hand-carry services: time:matters airmates
• Charter services
• Direct deliveries
• Aftersales solutions
• Dangerous goods (DGR) transport
• Tailor-made contingency and planned emergency solutions
• 24/7 customer service logistics experts
• Dedicated shipment handling, priority loading, capacity access
• Customised monitoring and physically supervised loading on the apron
• Customs clearance
• Online booking, active tracking, proactive status updates